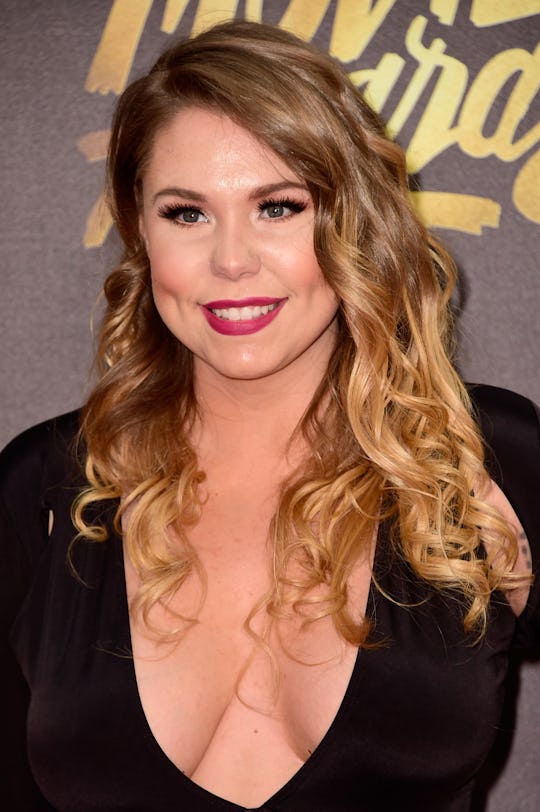 Frazer Harrison/Getty Images Entertainment/Getty Images
Kailyn Lowry Is Expecting Baby No. 3!
Fans of Teen Mom 2 were surprised and excited to hear that one of the show's stars, Kailyn Lowry, is expecting another baby, news that she announced publicly on her website last week. But when is Kailyn Lowry due? She said in her blog post that she's "almost half-way there," which means that Baby #3 will likely be making his or her appearance around the end of the summertime.
Lowry, age 24, is already mom to Isaac, 7, with her ex-boyfriend Jo Rivera, and Lincoln, 3, with her ex-husband Javi Marroquin. Marroquin and Lowry divorced recently after three years of marriage, amidst rumors of Lowry's infidelity, although they appeared on Marriage Boot Camp: Reality Stars after announcing their split in an attempt to work on their marriage. Lowry has not yet revealed the father of her new baby, and she has said that she plans to wait until the summer to find out the baby's gender.
Some were particularly surprised to hear of Lowry's pregnancy, given that she had previously expressed on her reality TV show that she didn't want to have more children. However, Lowry addressed the critics, writing on her website that she'd felt that way at the time because she "didn't want to bring another child into a failing marriage." When she thought "long and hard" about never having children again, she said, she realized that she did indeed want more.
Lowry went on to write,
I'm sad that I should have known that people in my life would sell me out before I was ready. Like any normal person, I want it to be a happy time. I wanted this to be a private time so I could be excited while not getting chased by paparazzi and bothered with crazy headlines.
Please know this was a choice I made. I already know some won't agree but I've been showered with support by the ones I love since I found out. Why did I wait? I've had a lot of health complications leading up to this pregnancy and I was not ready to release such private information on my own just yet being that I am so high risk with this pregnancy. I didn't want to announce just to have another miscarriage and suffer through another grief.
And Lowry also expressed to Us Weekly that she planned to keep pursuing her education. She's currently working on getting her bachelor's in TV, radio, film and communications.
Good luck and congratulations to Lowry!