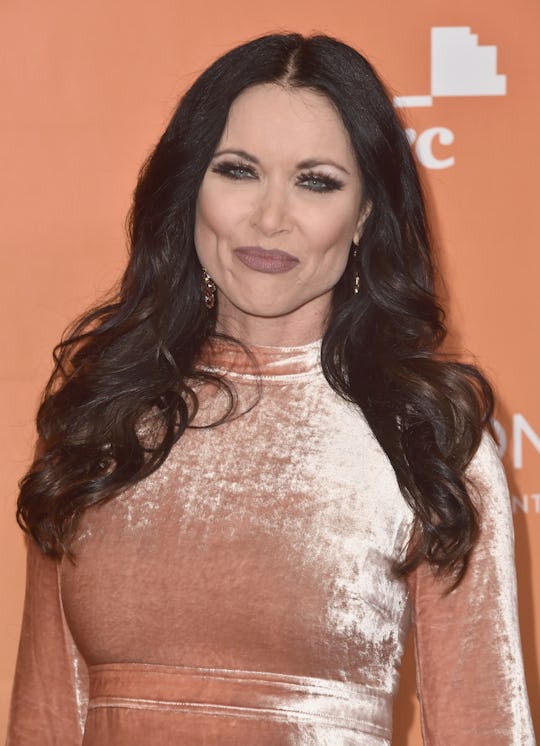 Alberto E. Rodriguez/Getty Images Entertainment/Getty Images
Here's The Latest On LeeAnne Locken's Wedding Date
LeeAnne's road to the altar has now stretched out across two seasons of The Real Housewives of Dallas and fans still haven't seen her get married on the show. So they may be wondering: when is LeeAnne Locken's wedding date? It does seem like LeeAnne has postponed her nuptials a couple of times. In Season 3, as she sits down to hash out details with Rich and her wedding planner, LeeAnne throws out November as a potential timeframe. And it looks like she and Rich set up a TheKnot.com website listing Oct. 30 as the wedding date. Then, on Oct. 20, she posted an Instagram photo with her in what looked like an ivory-colored fitted cocktail dress with the caption, "When #datenight goes RIGHT! Rehearsal dinner last night! Wedding today!!"
Obviously, fans went wild, thinking that LeeAnne was talking about her own wedding. She quickly set the record straight, however, and clarified her caption to let people know she and Rich were actually attending a friend's wedding (and that the dress was beige). Further down in the comments, she notes that her own wedding will be in April, and that's the most recent update she's given. So it looks like April 2019 is the latest report for a Locken/Emberlin wedding.
LeeAnne did tell E! that she was excited about having the wedding televised, so I don't think fans have to worry about her being too camera shy to include Bravo in the festivities.
"Yes, I want you to see the wedding. I want you to be a part of the wedding," she said in the interview last month. "I want you be through the whole journey. My girlfriend has a crazy idea for a bachelorette party, which I am humping the floor for. I am so excited. There's so much inside my brain that's going to happen and I'm dying for it all to happen."
Unfortunately, RHOD Season 3 ends Nov. 28, which is too soon for viewers to enjoy watching LeeAnne hump anything! Season 4 has yet to be announced (though in my opinion, it's inevitable), so it's likely that fans will have to wait until next year to see LeeAnne's lavish affair.
Earlier this month, she assured Bravo's The Daily Dish, "I can tell you I have a church, I have a pastor, I have a dress, I have a fiancé, I have a ring, and I have a future that is only by the grace of God — and I am beyond grateful for it." So it does sound like she's making progress and will actually go through with the ceremony. But it's up to the Bravo gods to decide when fans will get to see it.
This first-time mom wants to have a home birth, but is she ready? Watch how a doula supports a military mom who's determined to have a home birth in Episode One of Romper's Doula Diaries, Season Two, below. Visit Bustle Digital Group's YouTube page for the next three episodes, launching every Monday starting November 26.