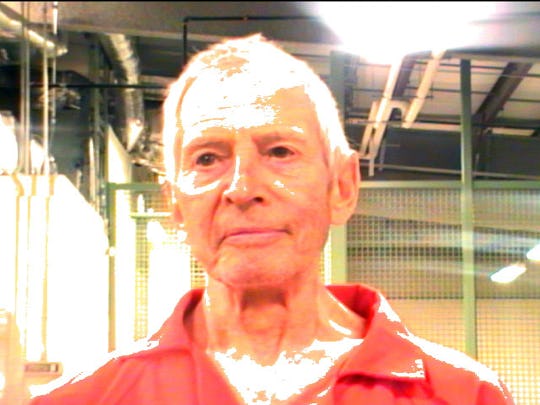 Getty Images
When Is Robert Durst's Trial? If He Reaches A Plea, It Could Be This Summer
If you've been following the case behind the HBO docuseries The Jinx, you may have been wondering, When is Robert Durst's trial? Tuesday, the Los Angeles District Attorney's Office answered that question with an announcement that it has reached a deal to extradite Robert Durst for trial this August. He will face murder charges for the killing of his writer friend Susan Berman. Currently, Durst is in New Orleans, where he is serving time for pulling a loaded weapon on FBI agents in his hotel room when they found him there in March 2015. It's still not completely settled: the deal to extradite Durst for trial in L.A. is contingent on him reaching a plea deal on those federal weapons charges beforehand.
If he does, he will be held on arraignment before the trial begins on Aug. 18. Richard DeGuerin, one of Durst's attorneys, said in a statement provided to The Los Angeles Times Tuesday that all of this dealing is to give Durst a chance to beat the California charge of murder. DeGuerin said that, "Bob Durst didn't kill Susan Berman and doesn't know who did. He is eager to go to trial and prove his innocence. Romper reached out to DeGuerin late Tuesday evening but a request for comment was not immediately returned.
And so the Durst saga continues. The Jinx, which aired last year, looked into the disappearance of his wife in 1982 and his possible involvement. The series left a questions unanswered until the final episode when Durst is caught on microphone talking to himself and confessing to the murder. Durst maintains that his arrest in New Orleans, which was the night before the finale, was timed for marketing purposes.
Since then, Robert Durst has become known for his cool demeanor and everyone seems curious to know how this story will eventually end:
His trial will be one to watch.
Image: Handout/Getty Images