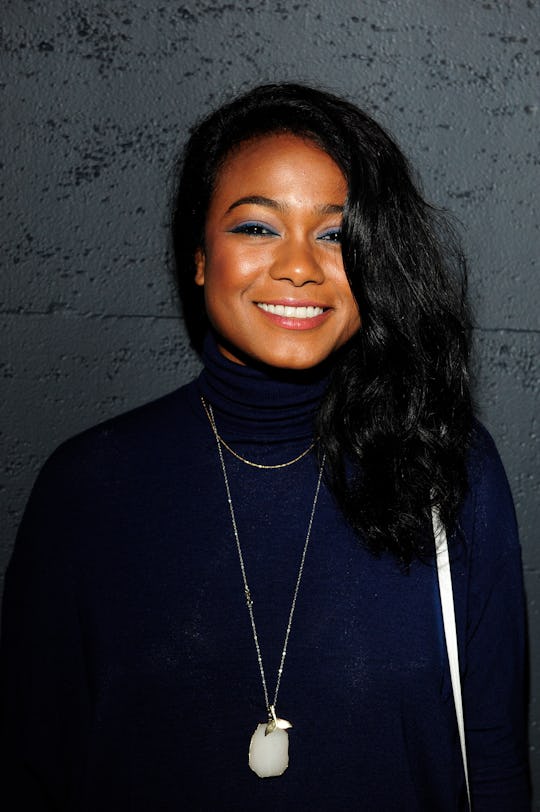 Amy Graves/Getty Images Entertainment/Getty Images
When Is Tatyana Ali Due? The 'Fresh Prince' Star Is Engaged & Expecting
It's double the good news for former Fresh Prince of Bel Air star Tatyana Ali. The actress and singer told Entertainment Tonight that not only is she planning a wedding to her fiancé, Dr. Vaughn Rasberry, the two are also expecting a baby together. When is Tatyana Ali due? She hasn't shared her due date, but with a late-summer wedding in the works, chances are their little one won't make his or her arrival until the fall. But the couple's baby news is just the latest in a string of happy moments for the couple. Ali told ET that she and Rasberry were already super excited to be planning their upcoming wedding — with help from celeb wedding planner Michael Russo — that finding out they were pregnant was the icing on the cake:
[When] we found out we were expecting, our perspective shifted completely. We want our ceremony to really celebrate our newest blessing!
So how did Ali and Rasberry, a professor of African American literature at Stanford University, meet? eHarmony, of course. Ali explained that it was her first time ever trying online dating, and that they "wrote letters for months" before finally deciding to Skype. So sweet.
Not only does the couple have an adorable "how we met" story (I mean, really, they should pretty much be on the dating website's next commercial), but their engagement sounds just as perfect. Ali explained that, when it came time to propose, Rasberry knew to dial up the romance. She told ET,
He took me on a 45-minute hike in the Redwoods [in Yosemite, California], which he knows I absolutely love, and proposed in the most picturesque clearing. Just the two of us. It was so thoughtful and perfect. We're best friends.
And with wedding planner Russo on board, an equally perfect wedding is pretty much guaranteed. Russo has already planned gorgeous nuptials for other celebs, like Joey Fatone, Kevin Jonas, and Dancing With The Stars' Witney Carson, according to Us Weekly.
Honestly, I can't wait to see Ashley Banks as a mom. I wonder if there will be a mini Fresh Prince cast reunion at the wedding? (Please say yes, please say yes!).