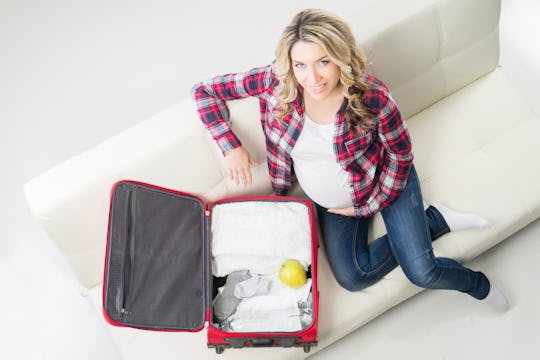 Maksim Šmeljov/Fotolia
When To Pack Your Hospital Bag? Plus, 3 Things You Wouldn't Think To Put In It
As you reach the nine month mark in your pregnancy, you're probably busy tying up loose ends, finishing up the nursery, and trying to catch up on lost sleep before your life turns upside down (in the best way possible, of course.) But before you relax, it may be a great time to think about packing your hospital bag. Obviously, you won't need it right away, but deciding when to pack your hospital bag shouldn't be the last task on your list. Getting it out of the way before your due date will save you unnecessary stress as you enter the final weeks before meeting your little one.
According to Parents, you should start to think about packing your hospital bag at around 34 weeks. At this point, you're close to full term and the end is in sight, so having your bag packed and ready will ensure that you're as prepared as possible should your baby decide to come early.
Even if you're having a scheduled induction or C-section, it's still a good idea to pack ahead of time, because as we all know, sometimes babies have a mind of their own.
There are the standard hospital bag items that you aren't likely to forget, like a change of clothes for you (and your partner,) a set of clothes for baby, your phone and charger, and your must-have toiletries. However, there are a few items that aren't always the "typical" essentials for new moms, that you may end up wanting just as much as your favorite pair of sweatpants.