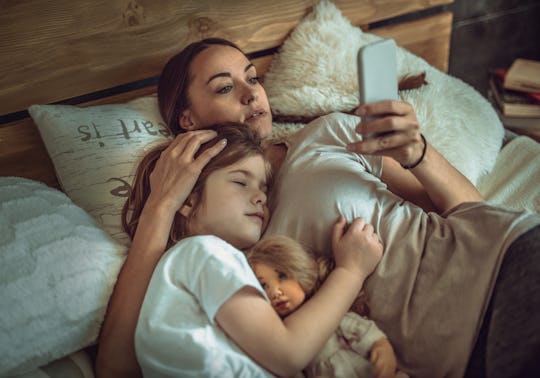 zeljkosantrac/E+/Getty Images
Kids Often Complain Of Stomachaches, But Here's When You Really Need To Pay Attention
Anyone who has ever spent time with a young child can tell you that they tend to get stomachaches often. Whether it's because they snuck a few extra snacks, are feeling full after eating, or just want attention, little kids are no stranger to abdominal pain. The most annoying part about this, though, is that it's hard to know when to worry about a child's stomachache. How do you know if something is seriously wrong, or if it's just a run-of-the-mill pain that will go away on its own?
Kids aren't that great at communicating how their body pains feel, simply because they don't know any better. Instead, it's up to you as the parent to look out for signs that you may need to dial up their pediatrician.
It's also important to note that stomach pain in children is often due to stress, which may not warrant a doctor's visit. Dr. Mitchell Katz, pediatric gastroenterologist and medical director of gastroenterology at CHOC Children's, tells Romper, "Stomach pain can be the result of sadness, stress, or anxiety. Though this type of pain is more common in school-age children, children younger than 5 under unusual stress may also experience it." Look for the symptoms below, but if you don't notice them, know that the pain may be emotional rather than physical.
And if you do notice the below symptoms, take note of them. "Parents have to take a step back and judge the severity of the pain when deciding to give their child medications for stomach issues," says Katz. "If they think the issues are due to something as simple as a few missed bowel movements, there's no harm in a stool softener. If significant pain is present, it's always better to call your primary care provider to talk about the condition." Here's how to know if you should worry about your child's stomachache: