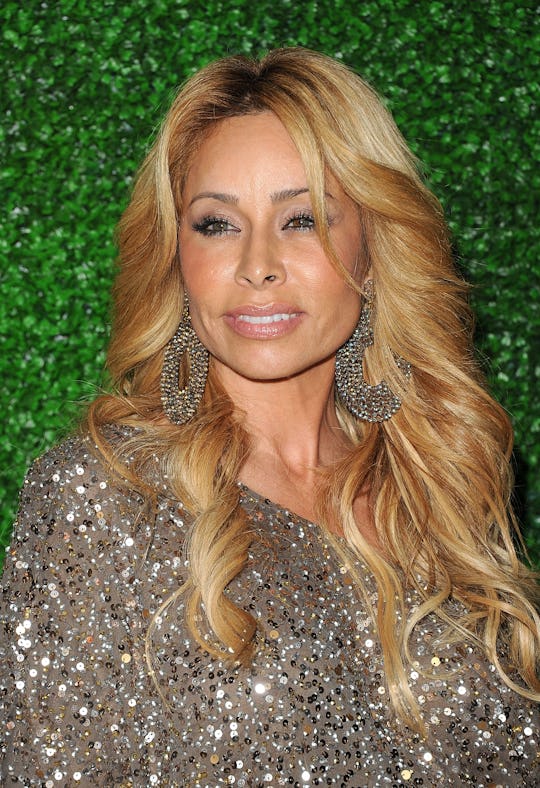 Jason Merritt/Getty Images Entertainment/Getty Images
When Was Faye Resnick's Book Released? 'Nicole Brown Simpson: The Private Diary Of A Life Interrupted' Was Hugely Controversial At The Time
We vividly remember some events retold in The People v. O.J. Simpson: American Crime Story — such as the infamous Broncho chase — but others that were not as clear in our minds. One such aspect was the buzz surrounding Faye Resnick's book, Nicole Brown Simpson: The Private Diary of a Life Interrupted and the internal fallout that followed. In American Crime Story, both the defense and prosecution seem blindsided by the book, after its surprise debut. So when exactly was Faye Resnick's book released, and why was it so controversial?
Resnick — socialite and friend to Nicole Brown Simpson herself — and the National Enquirer's Mike Walker wrote and published the book shortly after Nicole's death in 1994 — just a few short months after the murders, in fact. For context, Nicole was murdered June 12, 1994 and Resnick's book was published Oct. 1 of the same year.
According to a book review by The Los Angeles Times at the time, the book was instantly criticized for just about everything — from "content, to tone, to timing." The last of those seemingly causing the most problems in terms of the Simpson case itself. While Resnick claimed to be one of Nicole's best friends and insisted that she had gotten her information from time spent together, Nicole's father Lou Brown said otherwise.
Brown told the paper, "I don't know where she got all of her misinformation, but it's not anything we can confirm. And Nicole is not here to defend herself."
The book release was so controversial that Judge Lance A. Ito had to pause jury selection to determine the impact of Resnick's claims. Furthermore, the Judge called for news stations to stop interviewing Resnick until the matter was sorted.
The book caused controversy even before its publication. Friends of Nicole asserted that Resnick was not part of her inner circle, and her intentions with the book were not in Nicole's best interest. An anonymous friend told The L.A. Times at the time of publication, "As Nicole always used to say, Faye's a drama queen...I mean, she only really knew Nicole for, like, a year." That friend went on to claim that Resnick was "desperate for money" due to her "jet-setting" lifestyle.
In addition to criticism over what she wrote of Nicole, such as Nicole's sexual experiences and alleged drug use, Resnick was reprimanded heavily for the timing of the book's release. Nicole Brown Simpson was published mere months after Brown's murder, making Resnick and Walker appear to be exploiting the case for their personal gain.
Shortly after publication, Resnick said she believed she was a "prisoner" because of her connection to the case and the book itself. A month after Nicole Brown Simpson: The Private Diary of a Life Interrupted was released, Resnick told The New York Times that she was being investigated herself, and that she was afraid to leave her home. She said of the speedy debut, "I had to decide whether to write something that would sit on the shelves or include the sometimes embarrassing facts that would make as many women as possible want to read it."
Whatever Resnick's true intention, her book certainly adds another layer to the already complex case. American Crime Story continues to document the saga in an exciting yet informative way.