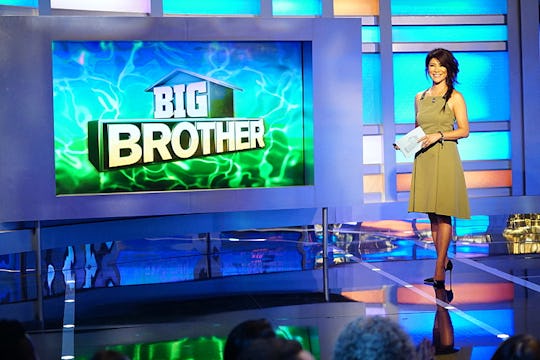 Sonja Flemming/CBS
When Will 'Big Brother 19' Premiere? It May Be Sooner Than You Think
Calling all Big Brother fans! Just when you thought you'd have to say goodbye to your favorite reality show at the end of the summer, it turns out that Big Brother 19 will actually be airing this fall. According to Deadline, Season 19 of Big Brother will be coming to CBS All Access this fall, where the show's live feeds currently air. So when exactly will Big Brother 19 premiere? The exact date is not known just yet but Deadline reports that the show will air within days of Big Brother 18's finale on September 21.
CBS has yet to comment on the new season, but it definitely seems like it's a go. This will only be the second time Big Brother has aired during the fall season and the first time it'll be streaming online instead of shown on air. It'll be interesting to see how this new way of viewing will affect the show since fans will need to pay for CBS All Access in order to watch the show. Although many fans already have CBS All Access for the live feeds, not all fans do, and some fans may not be willing to pay to continue to watch the show for the fall season. However, there could be benefits to having the show completely online.
Season 19 will reportedly be only 10 weeks rather than the typical 13 to 14 weeks run Big Brother has. This could mean that rather than stretch out the weeks fans will get to see the competitions as they happen and the live evictions can happen more quickly, possibly every five days instead of once a week. It's also possible that this season may just have less houseguests than the previous seasons, thereby making it a quicker season.
However this new season is run, CBS is breaking ground with their streaming service. CBS All Access is the first subscription streaming service to launch it's own competition reality series, according to Deadline. Depending on the success of Season 19 we may begin to see other reality competition shows aired this way, whether we like it or not.