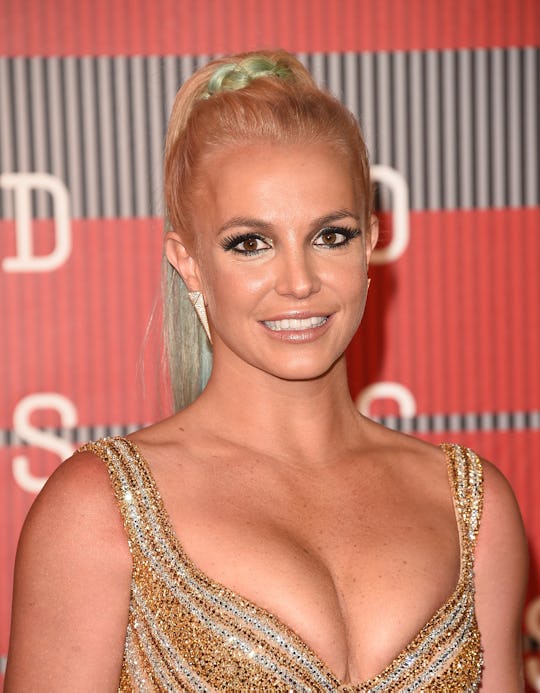 When Will Britney Spears' New Album Be Released? No Date Set Yet, But Here's What We Know So Far
If you've been up nights waiting for Britney's next album, rest easy: it's on the way, and chances are it will be everything. The real question, though, is when Britney Spears' new album will be released. There's no definitive word yet, but there are a few details coming out to hold us over for now. In a short but sweet tweet, the X Factor panelist revealed on Monday that she is "working hard" on a new album. And while we haven't gone without new Britney tunes for so long — she dropped "Pretty Girls" with Iggy Azalea in late September — a full-length album is so overdue and is sure to be amazing. I mean, Britney Jean was all right, but that came out in 2013 and we need a 2016 answer to "Work Bitch."
Though a new Britney album is great news, Spears has been dropping hints before now that an album is on the way. On Oct. 30, the 33-year-old tweeted about recording some vocals — something so simple, but something that put the biggest Britney fans in a frenzy. 
So what else do we know at this point? Most of it's fan conjecture, but if anything is going to get it right, it's her fans. With Britney, the clues are in the tiniest details. Not only does it look like the album will be titled B9 based on the hashtag used in both tweets, some fans believe Britney's new album's first single will be called "Just Love Me" due to the capitalized words in her first subliminal tweet.
Here's something more concrete: in the tweet that broke the news, Britney is posed with Justin Tranter and Julia Michaels. The names may not be familiar but you've definitely heard songs they were behind on the radio: Selena Gomez's "Good for You," Justin Bieber's "Sorry," and Fall Out Boy's "Centuries." And it's not too far-fetched to think they'll be working their magic on B9.
Now, if we can get Frank Ocean on board with the whole actually dropping an album after teasing it on Twitter thing, that would be something...
Image: Jason Merritt/Getty Images