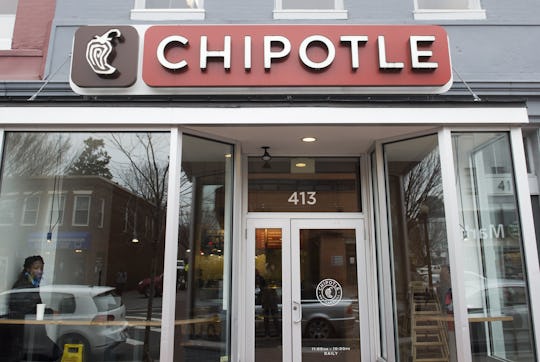 When Will Chipotle Close All Of Its Restaurants? You Still Have Time To Prepare
If you are a lover of black beans and burritos — and, I mean, who isn't — you may want to sit down. (Are you sitting down? OK, good.) Next month, Chipotle will be closing all of its restaurants in order to hold a company-wide meeting. The purpose of the meeting is to discuss food safety following successive food poisoning outbreaks that made hundreds of people across the country sick. So kudos to Chipotle for making such a bold and insightful move, but...but...how will we get our midday guacamole fix? I mean, this is serious. Tex-Mex lovers need to know: When will Chipotle be closed, and for how long?
While early reports claimed all Chipotle locations would be closed all of Feb. 8 (the horror!), "bowl" aficionados can breath a sigh of relief. According to E!, "the [Chipotle] restaurants will only be closed for a limited time" on the 8th. OK. Phew. I was worried.
The Chipotle outbreaks included September outbreak, in which 45 people contracted salmonella in Minnesota stores; the October outbreak, in which 53 people in nine states found themselves infected with E. coli; and the December outbreak, in which norovirus struck one of Chipotle's Boston locations, making more than 120 college students ill. Chipotle released the following statement to its website in December:
The safety of our customers and the integrity of our food supply have always been our highest priorities. We offer our deepest sympathies to those who have been affected by this situation, and will continue to cooperate with health authorities as they look to conclude their investigation.
Read the entire statement here.
The chain has suffered as a result of the outbreaks: recent sales show some customers are avoiding the Chipotle, according to TIME:
Not only did the health issues [at Chipotle] drive away diners in droves—sales dropped 30 percent—it forced the restaurant to briefly shut down dozens of storefronts, sunk Chipotle's stock, spurred a federal investigation and prompted a shareholder lawsuit.
The good news is Chipotle knows there is a problem, and the company is working to fix it. Chipotle spokesperson Chris Arnold told The Chicago Tribune that Chipotle has hired a food safety expert, and they will now be testing produce before shipping it to stores. What's more, Chipotle executives have met with representatives from the Center for Disease Control (CDC), and they are hoping the agency will soon declare that the outbreak has come to an end.
But back to Feb. 8: Since we don't know for how long Chipotle will be closed on that day, Chipotle fans might have to actually make their own guac just this once.
Images: Scott Eisen/Getty Images News; Saul Loeb/AFP