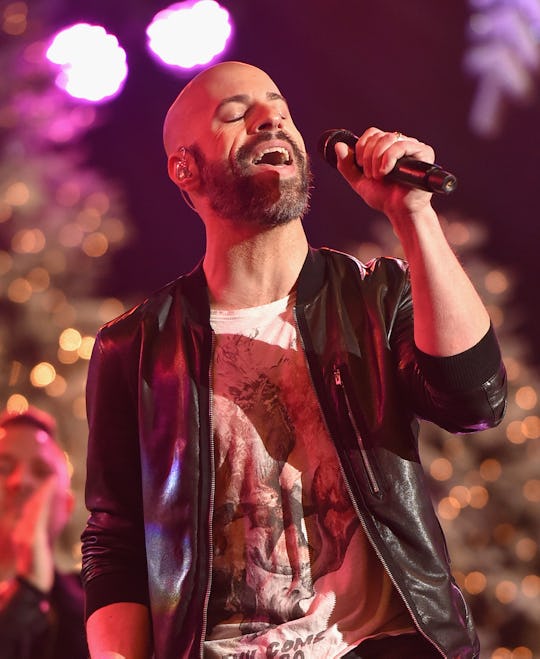 Mike Windle/Getty Images Entertainment/Getty Images
When Will Chris Daughtry Release His Next Album? It Might Be A While...
Riding on the success of Fox's Grease: Live comes the next in the line of made-for-TV musicals, and this one's even more ambitious. For Easter, Fox is taking on the story of Jesus' final days on earth, but with a modern twist. The Passion boasts a star-studded cast, is being filmed live in New Orleans, and there'll reportedly be a gigantic neon cross, according to Variety. American Idol fans will be excited to know that Chris Daughtry will also be starring in the production as Judas. He's been very busy lately with this project, as well as his band's recordings. So, The Passion aside, when will Chris Daughtry release his next album?
Daughtry gained fame by becoming a finalist on the fifth season of American Idol. He's since gone on to even greater successes. After the show, he formed a band called Daughtry and released a self-titled debut album in 2006. That album reached a number one spot on the Billboard 200, went platinum, and sold more than four million copies in the U.S. Two of its hits, "It's Not Over" and "Home," reached top-five status and were Grammy-nominated. Their second album, Leave This Town, was released in 2009.
Like the first, it went platinum and sold millions of copies. Their fourth album, Baptized was released in 2013, though it was not as successful as the band's initial projects. After taking some time to enjoy being a dad, according to People, Daughtry released a greatest hits album, It's Not Over...The Hits So Far. It hasn't been officially announced that the group is calling it quits, but nothing quite says it's over like naming an album "It's Not Over." That collection included singles from their studio albums and two new songs. They have not made any announcement about future projects.
Daughtry's performance in The Passion should be quite a departure from his solo projects, given that the music was written by Peter Barsocchini of High School Musical, High School Musical 2, and High School Musical 3 fame. But, like any good American Idol alum, Daughtry knows how to be flexible, versatile, and put on a good show no matter what. Based on the track list for The Passion, which Entertainment Weekly posted in late February, he'll be performing new renditions of "Love Can Move Mountains," "Bring Me To Life," and "Demons."
For all you Daughtry fans out there, be sure to tune in to The Passion on March 20 at 8 p.m. ET to see the man himself in his TV acting debut.