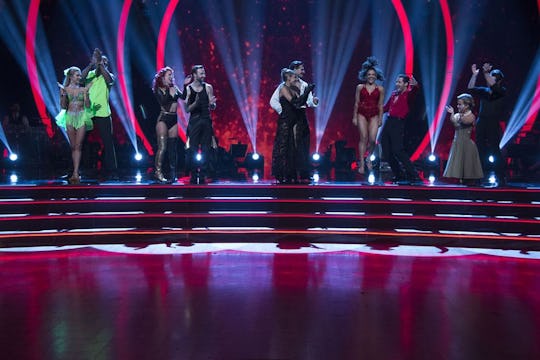 Eric McCandless/ABC
When Will 'Dancing With The Stars' Season 24 Premiere? It's A Few Months Away
Now that Season 23 of Dancing With the Stars is drawing to a close, dancing fans all over the country are wondering when they will see our favorite pros and their partners back in the ballroom. So when will Season 24 of Dancing With the Stars premiere? There has been no official premiere date released as of yet, but I can still make an educated guess about when it will come back based on the show's history. Typically, Dancing With the Stars airs alternately with The Bachelor and The Bachelorette, meaning while DWTS is on a break, viewers are watching the world's most bizarre and addicting televised mating ritual.
Now that Dancing With the Stars has wrapped up for it's fall season, ABC is gearing up promotions for The Bachelor, which will star two-time Bachelorette runner-up Nick Viall as the man of the hour. Only once Nick has finished sifting through the couple dozen impossibly white-toothed women vying for the chance to be his bride will fans finally get to return to the ballroom in the spring. Last year, Season 22 aired in late March, so it's a pretty reasonable expectation that Season 24 will also premiere in late March as well or perhaps even early April.
Viewers have even less information, however, about who exactly will be the "stars" joining the competition for this spring season. The announcement typically doesn't come out until at least a few weeks before the competition actually begins, but of course there's always been some speculation and rumors floating around. For example it has been suggested that Billy Bush will be competing on Dancing With the Stars in the coming season. You know, the guy you heard egging President-elect Trump on in that gross "locker room talk" conversation from 2006. This could be Bush's attempt to try and alter his image in the public eye. Dancing With the Stars is famous as a fail-safe image rehab strategy for celebrities currently experiencing some PR issues, after all. Paula Deen, Ryan Lochte, and Nancy Grace have all been on the show in the wake of scandals.
It's also been confirmed that one half of a certain beloved Eastern European brother duo will be absent from the ballroom this spring. Maks Chmerkovskiy has said on no uncertain terms that he will be busy caring for his newborn child with fellow Dancing pro and fiancée Peta Murgatroyd, and won't return for at least this coming season.
As for who else will be joining the dancing crew? Who knows. You'll just have to wait and find out.