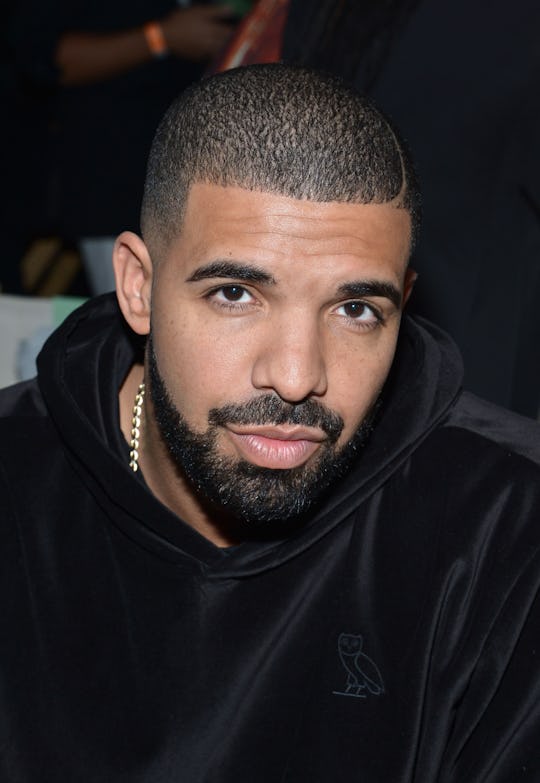 Grant Lamos IV/Getty Images Entertainment/Getty Images
When Will Drake's 'Views From The 6' Come Out? He Finally Announced A Drop Date
Drake fans finally got their wish over the weekend — a taste of new music coming straight out of Toronto, Ontario's hottest export, Drake. During his show, OVO Sound Radio, he finally gave fans a release date for this new album. So when will Drake's Views From The 6 album come out? Late April. April 29 to be exact. And based on the short teaser video promo for the album, the 29th day of the month looks like it has some significance for the wildly popular rapper.
According to USA Today, Drake, whose real name is Aubrey Drake Graham, started the radio show with the huge announcement about the release date for Views From The 6, saying "I'm happy to let you know that Views is dropping April 29," he said. "It's something that I've been working really, really hard on, I promise you that you'll have your full share of Drake music for the summer and for the year and forever."
Views From The 6 will be Drake's fourth studio album following Thank Me Later, Take Care, and Nothing Was the Same. Drake has also had huge commercial success with mixtapes like If You're Reading This It's Too Late.
Here's an Instagram video Drake released teasing his upcoming Views release.
Drake last blew everyone's minds with some pretty sweet dad dancing and a turtleneck sweater in late October when he released the video for "Hotline Bling." It was a hit, inspiring legions of knock offs, most notably a particularly nauseating one featuring business mogul and presidential hopeful Donald Trump from Saturday Night Live. (I really wish Trump wouldn't leave self tanner on all of the nice things.)
The point is, when new Drake drops, the whole world pays attention, and Views is likely to make a similar splash. Currently, Kanye West owns the charts with his new album Life of Pablo just debuting at No. 1 on the Billboard 200 charts. West is enjoying this success despite making the album previously available on his own website, to live stream theater event ticket holders, and on the Jay Z fronted streaming service, Tidal.
It will be interesting to see if Drake will be able to knock Pablo off the top spot with Views From the 6 in just a couple of weeks. It's a good time to sell rap albums, apparently.
There were rumors circulating that the "6" in Views From The 6 was somehow a reference to pop diva Rihanna being the devil, but Drake himself squashed those, explaining the "The 6" refers to his hometown, Toronto. Rih-Rih fans can stand down now.
Two songs from Views have already been released, including "Pop Style," featuring both Jay Z and Kanye West, and "One Dance," featuring Kyla and Wizkid. Both tracks are available on iTunes and "Pop Style" is also available for streaming on Tidal.