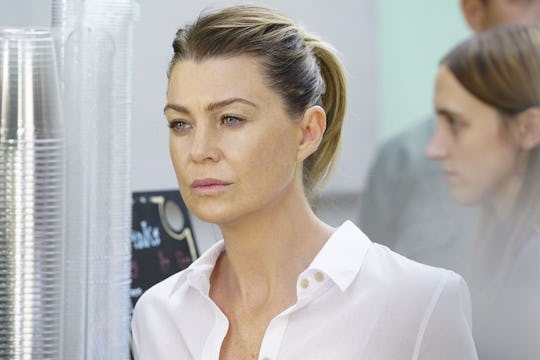 Richard Cartwright/ABC
When Will 'Grey's Anatomy' Return? Fans Will Have To Wait A While
It feels like Season 13 of Grey's Anatomy just began, but in fact the season is already halfway through, believe it or not. The season began with a lot drama, starting right where Season 12 left off, with DeLuca seriously hurt at the hands of Alex. Since then, the season has shown how Alex's one mistake has altered his life, both professionally and personally, and in the winter finale fans will finally discover what his fate will be. So even though the episode hasn't aired yet, fans are already wondering when Grey's Anatomy Season 13 will return. Unfortunately, fans will have to wait about two months before they can get their next Grey's fix.
According to IMDb, the winter premiere will air on Jan. 19, 2017, right before the Season 6 premiere of Scandal, marking the return of the full TGIT line-up. The winter finale of Grey's Anatomy is promised to be filled with drama and more than likely will end on a cliffhanger. Alex's pending trial will involve most of the doctors in the hospital, many of whom will probably have to testify. Based on the preview, fans already know Jo will finally tell Alex about her husband and the real reason why she wouldn't marry him. What causes her to finally make this confession is unclear, but my best guess is she'll be called to testify and rather than Alex find out the truth while she's on the stand, she decides to give him a heads up beforehand.
Fans have already seen that Alex is still learning how to handle his anger the right way, so one can only guess how he'll take this big news from Jo. He and Jo have since broken up, but that doesn't mean he won't still be pissed that she was married the whole time they were together. Of course, Jo has a good reason for why she never told him about her marriage. Her husband was abusive and she feared if she tried to get a divorce, her husband would come find her and hurt her and Alex. Whether or not Jo plans to tell Alex all of those specific details remains to be seen, but if she's going to tell him about her husband, she might as well tell him the whole story.
Besides Alex's storyline, there's also the question of whether or not Dr. Bailey will fire Dr. Webber or not. This will obviously be a huge point of contention, especially because Dr. Webber is the one that taught Bailey, and so many others, everything they know. It would be heartbreaking to see Bailey be the one that has to let him go, but she just may have to.
The Grey's Anatomy winter finale airs on Thursday, Nov. 17 at 8 p.m. (ET) on ABC.