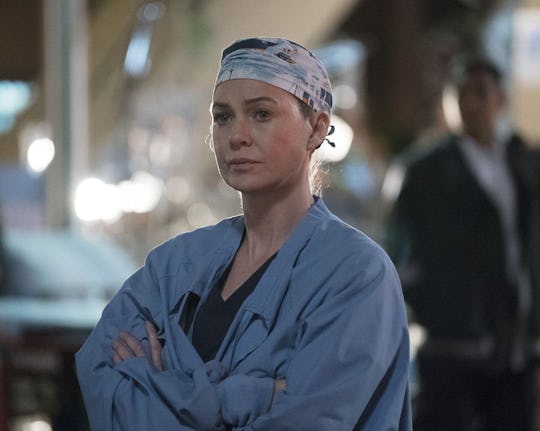 Richard Cartwright/ABC
'Grey's Anatomy' Season 13 Needs To Hit Netflix ASAP
It's almost unbelievable that Grey's Anatomy is gearing up to close out it's thirteenth season. The show, which is still going strong, is now a teen and though it has been on for so many years it's still able to keep fans hooked. This season was no different as fans watched their favorite characters find love and also suffer through heartbreak and loss. If you missed this season, you may be wondering when will Grey's Anatomy Season 13 be on Netflix? Thankfully, the wait shouldn't be too long.
According to What's On Netflix, Grey's Anatomy's new seasons are typically added to the streaming site in mid-June. That means fans shouldn't have to wait more than a month to binge watch Season 13. However, if you're impatient, like I am, and feel the need to watch the latest season immediately, you can find the whole season already up on Hulu, if you have an account with the streaming service.
If not, you might as well wait for the new season to hit Netflix. You'll have to wait until the fall to see what happens next anyway, so you might as well take your time working your way through Season 13, otherwise you'll be like the rest of us, anxiously awaiting to find out what happens next to your favorite characters. And knowing Grey's, Season 13 will definitely end on a cliff hanger.
The penultimate episode of the season already left fans on the edge of their seats with the revelation that Owen's sister and Rigg's fiancée Megan was still alive. Not to mention that Stephanie was blown back by an explosion. While one character returns from the dead, it appears another is on the verge of death. The finale will, of course, center around the explosion and how it not only impacts Stephanie and the little girl she was trying to save, but also the other people in the hospital as well.
If the fire can't be contained, the whole hospital will blow, which is problematic since it's filled with patients, not to mention all the doctors, nurses, and everyone else inside. Based on the preview, it looks like everyone will be forced to make some tough decisions.
Ben is seen grabbing a fireman's suit and running into the hospital; Dr. Bailey, as chief, is struggling to figure out what to do; and Meredith, who just arrived at the hospital to tell Riggs his fiancée isn't actually dead, now has to focus on something else entirely and decide if now is still the right time to share this news. Meanwhile, Megan herself will probably pop up at some point since she was on her way to the hospital.
Basically, the finale will be crazy as Grey's always is. Make sure to tune in and see what happens when the finale airs on Thursday, May 18 at 8 p.m. ET on ABC.