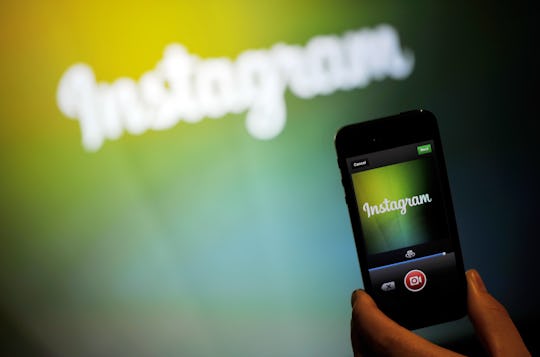 AFP/AFP/Getty Images
When Will Instagram Stories Be Available To Everyone? The Update Looks Strangely Familiar
In today's digital world, popular apps need to remain competitive in order to stay on top, and it seems like Instagram is attempting to do just that. On Tuesday morning, the photo giant announced a new feature called "Instagram Stories," which seems like a direct hit at competitor Snapchat. I won't hypothesize on whether Instagram drew inspiration for its new capability from Snapchat Stories, though. Instead, I'll answer the question app users want to know: When will Instagram Stories be available to everyone? Because — let's face it — streamlining your social media into one app would be kind to both your phone storage and your ability to keep track of everyone's weekend updates.
According to Instagram, the feature will be "rolling out globally over the next few weeks on iOS and Android," which means you could see the Instagram Stories update on your own phone as soon as today or as late as next month. Once users receive Stories, they'll see profile bubbles appear at the top of their feed from a selection of their "best friends" and their "favorite popular accounts," according to Instagram.
Clicking on a user's profile bubble (or tapping their regular profile) will lead you to their story, a collection of videos and pictures that they've taken over the past 24 hours (after which their story media will disappear automatically). Users can also draw and write on their Instagram Story media, decorating it to include messages, colored filters, and effects.
One of the more unique features of Instagram Stories is the ability it gives its users to control their Story audience. Instagram will also allow users to decide exactly who sees their Instagram Stories, and users will be able to swipe up on their own Stories to take a look at who's viewed them.
Not everyone is excited to have these Snapchat-esque features take over their Instagram, however. (Who, me?) Those who aren't quite as keen on Instagram Stories may be wondering how to delay the feature update on their own apps or turn Instagram Stories off. So far, Instagram hasn't commented on how to disable Stories on individual accounts, so if you're story-averse, your best option (for now) is to avoid updating Instagram through the iOS or Android app stores.
Even for those who are excited about the app's new tricks, Instagram's Stories might not be enough to draw people away from Snapchat entirely. In order to truly take down the competition, something tells me the photo app will need to add some cute dog ears and floral crowns to their filters ASAP.