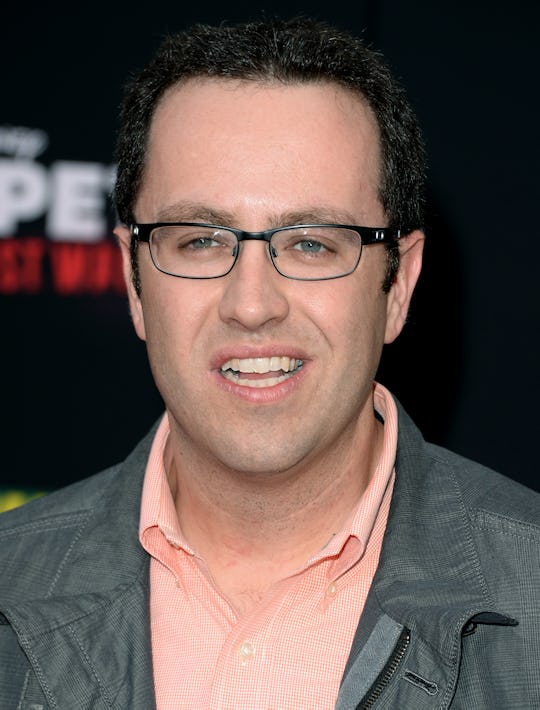 When Will Jared Fogle Be Eligible for Parole? (Hint: He Could Be In Jail For A Very Long Time)
Former Subway spokesman Jared Fogle finally learned his fate on Thursday, when an Indianapolis federal judge ordered that he serve at least 15 years in prison for charges related to child pornography and sexual activity with minors. The judge's order also issued clear direction on when Fogle could be eligible for parole: Fogle will have to serve at least 85 percent of his sentence — approximately 13 years — before he will be eligible for review by a parole board.
Fogle's sentence could have been much longer. In August, he pled guilty to charges involving receipt of 400 videos of child pornography, having phone sex with children as young as 9 years old, and travelling across state lines to pay for sex with children. As a result, Fogle was facing up to 50 years in prison. However, his lawyers worked with federal prosecutors on a plea deal that included paying as much as $1.4 million in restitution to the 14 victims involved in the case. All told, Fogle was sentenced to 188 months of federal prison for each felony count.
After federal investigators raided his Indiana home in July, Fogle had been under house arrest while waiting for his sentencing hearing.
Cameras weren't allowed in the Indianapolis courtroom where Fogle's sentencing hearing took place, but local reporters and news stations offered extensive, real-time coverage on Twitter. During the four-hour hearing, U.S. District Judge Tanya Walton heard evidence from the extensive pre-sentencing investigation into Fogle's motives and state of mind.
Rather than proclaim Fogle's innocence, his attorneys sought to frame the former Subway spokesman as a man struggling with multiple mental illnesses. In fact, one of the theories Fogle's attorneys posed during the sentencing hearing was that Fogle suffered from "hypersexuality" and "mild" pedophilia. One of the medical experts who testified in the case, Canadian forensic psychiatrist Dr. John Bradford, said in court that following his 200-pound weight loss, Fogle transferred his compulsivity from food toward an "obsession" with sexual activity.
Still, how much prison time Fogle will actually serve is debatable. The original plea deal struck between Fogle's attorneys and federal prosecutors included a maximum sentence of 12.5 years. So the 15-year sentence issued by Judge Pratt actually leaves room for Fogle to appeal, tweeted local RTV6 reporter Jordan Fischer, who offered live updates from the courtroom.
In addition to his prison sentence, Judge Pratt also ordered that Fogle receive treatment for his sexual disorders and that he not be allowed unsupervised contact with children except his own.
Image: Jason Merritt/Getty Images Entertainment