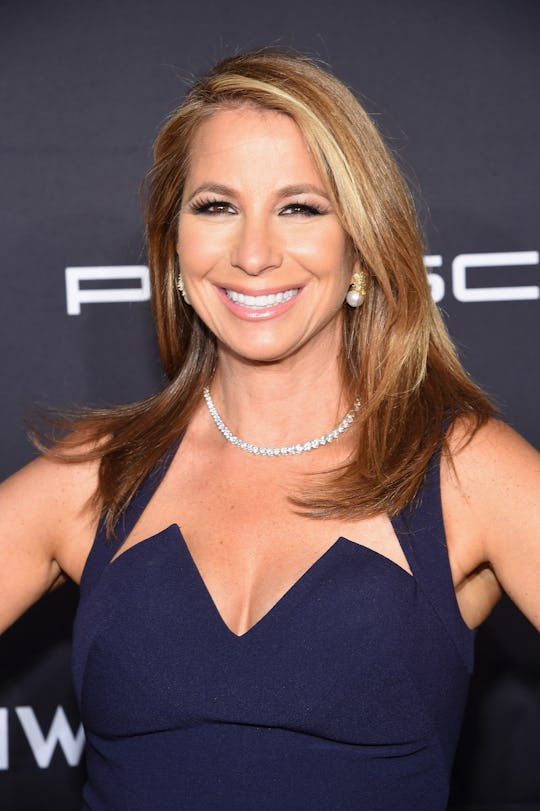 Jamie McCarthy/Getty Images Entertainment/Getty Images
'RHONY' Season 9 Will Bring Back A Familiar Face
The Real Housewives of New York is soon to return for Season 9, and the trailer promises everything from skinny dipping to gut-wrenching real-time election reactions from the cast. (From the looks of the sneak peek, it seems entirely possible that Carole Radziwill may still be sobbing somewhere.) And while there isn't much of a cast shakeup from last season — freshman Housewife Jules Wainstein is being replaced by well-known socialite Tinsley Mortimer — one alum is set to return, at least for a minute. So when will Jill Zarin appear on RHONY? We don't yet have confirmation of where in the lineup she falls, but considering her appearance in the first trailer, we can assume it's early on. After the first few episodes air, there is usually a second "this season, on Real Housewives of New York" trailer which teases the drama of its second half.
Jill Zarin was last seen on RHONY at the end of Season 4, following a heartbreaking and contentious falling out with her best friend Bethenny Frankel. Bethenny left the show in Season 3 and went on to build a multi-million dollar wellness and lifestyle empire. She returned for Season 7, at the top of her professional game, and has been on the show ever since. Jill famously admitted to taking a sleeping pill and then firing off a heat-of-the-moment email to a producer and some fellow Housewives announcing that she was leaving — a move she instantly regretted the next day, but Bravo seized the chance to let her go.
She's flown under the radar pretty much ever since, while Bethenny's growing business and withering marriage continued to dominate headlines during her hiatus from RHONY. But that changes this season when Jill returns. Fans see her for a moment in the trailer, declaring, "That is so obnoxious," to an unseen audience. Fans will note the surreptitious editing, though: it comes right after a clip of Bethenny joking to Sonia, "You're like a curator of c*ck."
It seems unlikely that Jill and Bethenny will hash out their differences on the show in some grand, dramatic way, only because Andy Cohen himself admitted that Jill's appearance is brief, and you know that Bravo would milk a confrontation for at least three episodes. "Jill appears for a minute," he told E! News. "But it's great to have her back."
Probably, we'll just see her hanging out with old friends. Ramona Singer, Luann de Lesseps, and Sonja Morgan are the only ones left who ever shared screen time with her — and maybe weighing in on a current feud or two.
The Real Housewives of New York Season 9 premieres on Wednesday, April 5.