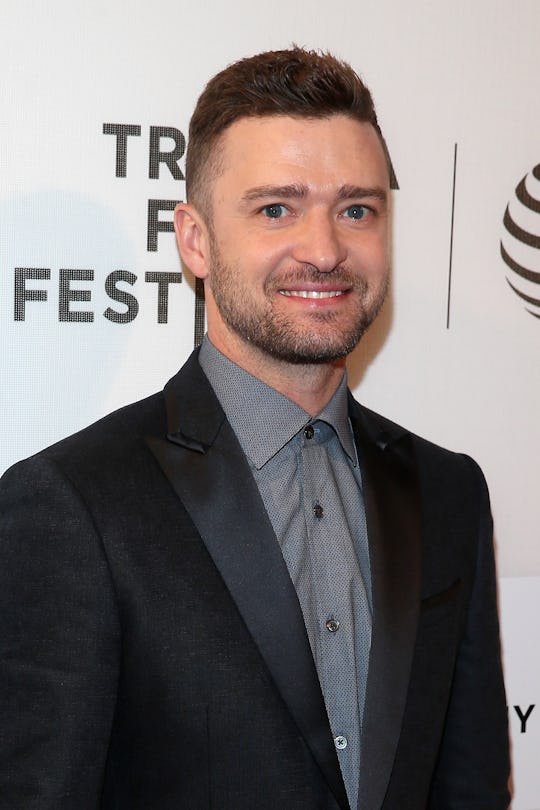 Rob Kim/Getty Images Entertainment/Getty Images
When Will Justin Timberlake's New Album Come Out? The First Single Is Almost Here
Oh my god. Stop what you're doing right now because Justin Timberlake just hinted at some major news on his Twitter account. Timberlake tweeted Wednesday evening that his newest single in years, titled "Can't Stop The Feeling," would be released on Friday. This makes me wonder, does this mean that a new album is on the way? And when will Justin Timberlake's new album come out?
It's been a few short days since the last time Timberlake's face infiltrated our social media accounts telling us that yes, the month of May was approaching (thanks, internet). But now he is back with even better news that will put an even bigger smile on your face than a meme can.
So here is what went down. Fans have recently been tweeting at Justin, asking him about his new music or when a possible release date would be. While he has been silent in the past on his Twitter account about the progress of his new album, Wednesday was different. He first replied to a tweet with "two more days" alluding to new music, and then teased fans one hour later, replying to a tweet about a possible preview of the song with a contemplative emoji.
Then, just one hour after that, he dropped the bombshell finally releasing the name of his new song, "Can't Stop This Feeling" and confirmed once again that yes, we would be hearing the song in two more days. TWO. MORE. DAYS. Who else is excited?
And for those very very lucky people who have already heard it, the song is a "smash" — or at least according to the person behind the KISS FM Twitter account. Some people have all of the luck.
This probably means that once the song is released on Friday, you're going to be hearing it on radio stations everywhere. So buckle up and get excited because Justin Timberlake is back, baby and he is here to stay.
The announcement of a new single is not that much of a surprise. It has been known for some time that Timberlake was in the studio working on new music, but he never announced when that new music would be done. Timberlake hinted about being in the studio through Instagram pictures he posted of himself with collaborators like Pharrell and his long time producer, Timbaland on his account.
It has been three years since Timberlake released his last album, The 20/20 Experience featuring the instant classic, "Suit and Tie." His absence from pop culture and pop music has been very noticeable so it is about time that Timberlake come back to pop music and show all of these new comers how it is done.
I am now counting down the days until Friday — there are two more days, FYI.