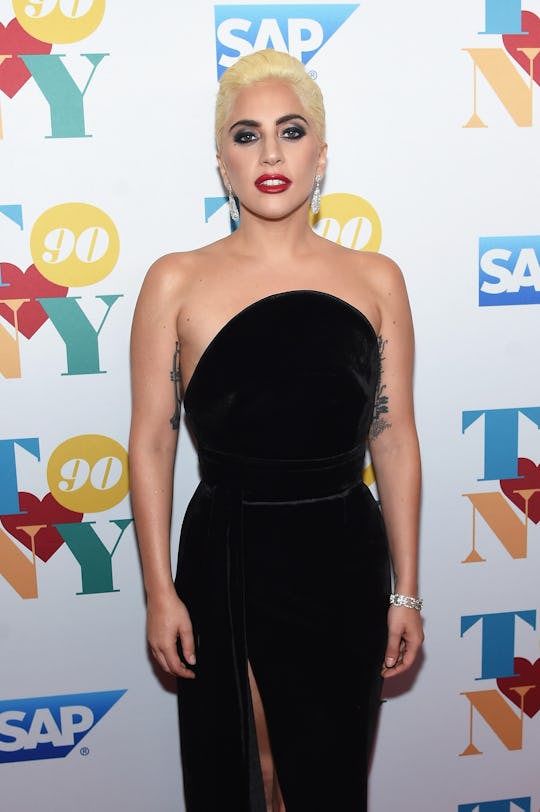 Jamie McCarthy/Getty Images Entertainment/Getty Images
When Will Lady Gaga's "Perfect Illusion" Video Come Out? She's Teasing Us
Lady Gaga's Little Monsters are having a good Friday. The singer released her new song "Perfect Illusion" late Thursday night, and I'm sure fans everywhere are rejoicing and playing her track on repeat. But when will Gaga's "Perfect Illusion" video come out? She sure knows how to keep her fans on their toes.
According to Billboard, Gaga revealed the inspiration behind the song at the iHeartRadio Music Summit last month. "The song is about modern ecstasy..." she said. "We found our sweet, simple, ragey way of saying it... I get this sick adrenaline rush every time I hear it."
Gaga produced "Perfect Illusion" with Mark Ronson, Tame Impala's Kevin Parker, and Bloodpop. As for the release of the song's video, it appears Gaga has yet to officially announce when the video will drop. But it seems she may be teasing the release of the new video... just a bit. In a tweet published on Thursday, Gaga shared a snippet of, what could be, her new video for "Perfect Illusion." It's not an entirely off-base assumption, considering the singer had been teasing and building excitement for the release of her new track. On Wednesday, Gaga tweeted out the following lyrics from "Perfect Illusion" prior to its release:
I DON'T NEED EYES TO SEE
I FELT YOU TOUCHIN' ME
HIGH LIKE AMPHETAMINE
MAYBE YOU'RE JUST A DREAM
"Perfect Illusion" will be featured on Gaga's latest album. Surely fans and Little Monsters everywhere are anxiously awaiting for the album's release – especially considering she hasn't released a solo album since Artpop in 2013.
It will be interesting to see what new perspectives Gaga brings to her latest project. Back in 2015, the American Horror Story star notably made remarks about the "isolation" she experiences being famous.
In an interview with E! news, she described the isolation and the difficulty of being "normal," saying:
I do know isolation, because I'm famous and it's hard to go be normal all the time. And when you meet people in public, 99 percent of the time, people aren't that interested in really getting to know me. There's sort of a wall between us that they think something of me that I'm not. I'm really just a human being that makes this... stuff.
She later added that thanks in part to her role in AHS, she's found true happiness. "I'm happier than I've ever been now," she said.
Gaga has shared such interesting and honest perspectives on life. I'm sure Little Monsters have a lot to look forward to with her new music projects.