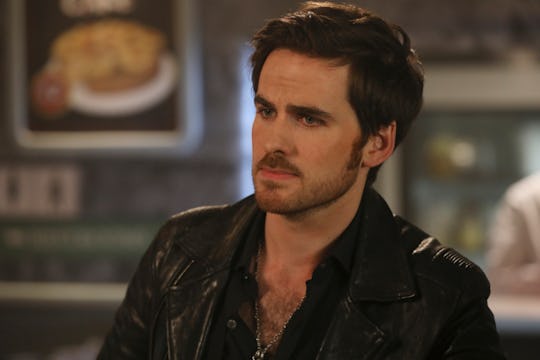 Jack Rowand/ABC
When Will 'Once Upon A Time' Return? Season 6 Is Taking A Long Hiatus
For some it may be the most wonderful time of the year, but TV lovers worldwide understand the one true downside of the holiday season: it means all of your beloved shows are about to go on hiatus for an unseemly amount of time. Next up on that docket is ABC's Once Upon a Time Season 6 winter finale, which takes place on Sunday, Dec. 4. (Yes, as in this very next episode.) Which means fans will be forced to go without their favorite fairytale characters for the rest of the holiday season and then some. So when will Once Upon a Time return exactly? I'm sad to say that the series will be MIA for the rest of December and all of January.
According to the show's IMDB page (which, granted, isn't always the most reliable, but this seems legit), Once Upon a Time will come back from its winter hiatus on Feb. 5, 2017 with Episode 11 titled "Tougher Than the Rest." Now I know what you're thinking, this seems like a ridiculously long time to be off the air. However, let's not forget that this isn't the first time this series has pulled this move on us. In fact, we've usually had to wait until March for it to return, so February is actually pretty early for them. (Update: now that the official promo for the show's return has been released, evidently the show is returning in March after all. So our wait is just as long as usual. Sigh.)
Normally, OUAT has chosen to leave its viewers wanting more by teasing the introduction to a new fairytale character or having the main stars fall down some sort of mystery portal to an brand new world. (Or should I say a whole new world?) But considering the series has been focusing more on the central characters this season (apart from new Aladdin and Jekyll/Hyde side arcs), they may not stick with this format, which means anything could happen.
Last week, we saw Belle make the ultimate sacrifice by saying goodbye to her newborn son in order to keep him safe and away from Rumple's grasp. But now the gang is going to have even more problems when the Evil Queen makes Emma's wish about never being the Savior come true. How will this move impact everyone and will we ever find out who's underneath that hood? Only time will tell, but however this episode comes to a close, I'm betting it's going to leave us wanting more.