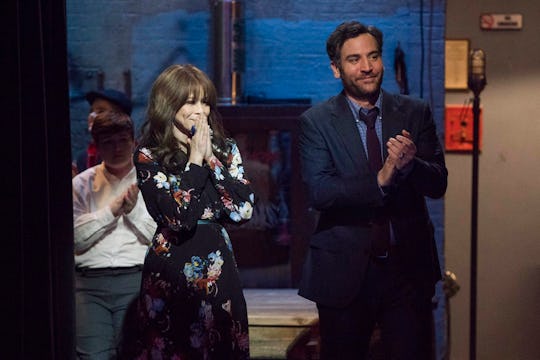 Virginia Sherwood/NBC
Watching 'Rise' On Netflix May Not Be As Easy As You Think
I can't be the only one who had high hopes for Jason Katims' newest NBC series, Rise. Katims is also the genius who was behind Parenthood and Friday Night Lights and has proven that he can tackle relationships in a way not many others can. But since Rise was not, in fact, picked up for a second season, when will Rise be on Netflix? The truth of the matter is that the episodes may not show up on the streaming platform at all.
As it stands right now, Rise Season 1 is currently available to watch on Hulu, so I don't see Netflix taking an interest any time soon. Most of the time, if something is available on Hulu, it won't typically appear on Netflix. (Just take This Is Us, for example, which also just so happens to be an NBC series as well.) Of course, it could always end up on Netflix eventually. The streaming platform is constantly adding new shows and movies to the lineup every month, but the chances that it will add Season 1 of Rise to it's roster seems pretty slim, at least for the time being. But again, that could always change at some point down the line, so never say never.
The season finale of Rise, which we now know is the series finale, played out in a way that definitely left the door open for more seasons, which makes the loss of the show that much harder to bear. Mr. Mazzu and the students finally put on the production they'd been working so hard on and without the edits, which the superintendent was not happy about. So much so that he officially closed down the drama department. I mean, it's great that they were able to put on their musical, but it's also such a bummer that things had to end the way they did. Of course, this left the door open for the characters to fight for the drama club if Season 2 were to come, but as we know, that's not going to happen in the foreseeable future.
Simon obviously has stuff to work through with his dad, Mr. Mazzu and Ms. Wolfe finally had a truce of sorts, and Robbie and Lilette said "I love you" to each other. Those three events from the finale alone allow for plenty of different storylines for the future of the series, which I'm guessing was the whole point, but the cancellation came before any of them could really develop any further.
To be fair, Rise isn't the only show on network television this season to have been given the shaft. ABC's The Crossing hasn't been renewed after its inaugural season, FOX's The Mick was cancelled after a two season run, and Brooklyn Nine-Nine on FOX was also cancelled after five seasons. It was later picked up by NBC for an additional sixth season to the joy of many devastated fans, but Rise evidently won't be getting the same sort of treatment, I'm sorry to say. Maybe if it had been on TV for a few seasons and already had a dedicated following like that of Brooklyn Nine-Nine, another network would have made a bid for it, but unfortunately, these things happen.
Sadly, it's all too common for shows to just not gain enough traction during their first season, leading to a cancellation, despite how many fans were already invested in it. Since that seems to be the case with Rise, it will likely just stay on Hulu for now. So if you already have an account, you can start rewatching the series immediately.