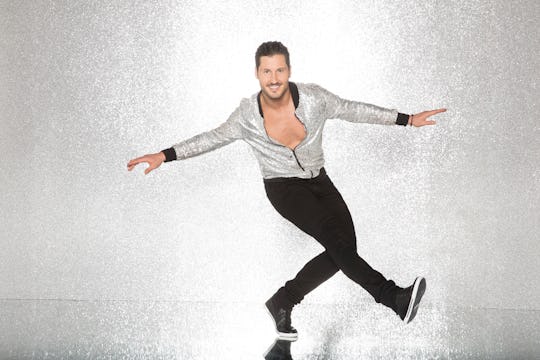 Craig Sjodin/ABC
Here Are All The Stars Rumored To Be On 'DWTS' Season 27
Fall is here, and for fans of Dancing with the Stars, that means it's time to get jiggy with an all new season. There's nothing more exciting than watching your favorite celebrities dance (sometimes awkwardly) through the competition, and fans are anxious to to find out who will be on the show this season. So when will the cast of DWTS Season 27 be announced? Fans won't have to wait long, because ABC will announcing the full cast on Wednesday, Sept. 12 on Good Morning America,.
While the entire list of contestants will be revealed on Wednesday's GMA show, ABC has confirmed that Disney channel star Milo Manheim will be paired with Witney Carson and Nancy McKeon — who played Jo on The Facts of Life — will be partnered with Val Chmerkovskiy. However, rumors on potential contestants have been swirling, and some media outlets are already dropping some names. E! News reported that Juan Pablo Di Pace from Fuller House, and comedian Nikki Glaser are rumored to be competing on this season of DWTS, but fans won't know for sure until the network's official announcement.
Entertainment Tonight reported that Olympic gymnast Mary Lou Retton, model Alexis Ren, and radio host Bobby Bones are also expected to compete this season, but ABC hasn't commented on these rumored names. Us Weekly also revealed a few potential contestants, reporting that Harry Potter star Evanna Lynch (aka Luna Lovegood) and recording artist Tinashe are confirmed contestants. The outlet also reported that The Dukes of Hazzard star John Schneider, ex-NFL linebacker DeMarcus Ware, and Paralympic Alpine skier Danelle Umstead are expected to compete this season, but they haven't been confirmed by DWTS reps.
Along with these media outlet reports, some of the DWTS professional dancers have already begun to drop hints on who their partners will be. Dance pro Jenna Johnson tweeted a cropped, faceless picture of her partner, writing, "Excited to dance with this mystery guy this season." DWTS tweeted a picture of Sasha Farber standing in front of his partner with the caption "Shh, don't tell! [Sasha Farber's] celeb is a true gold star!" In the picture, the contestant standing behind Farber appears much shorter than him, which makes me wonder if it's not Mary Lou Retton, who won a gold medal at the 1984 Summer Olympics.
DWTS also tweeted a picture of Gleb Savchenko with his partner's face cropped out of the photo, writing "We don't joke around when it comes to star power!" The word "joke" automatically has me guessing it's a comedian, most likely Nikki Glaser. Another hint coming from DWTS Twitter feed is a photo of Emma Slater, describing her partner as "dangerously cool," making me think it could be John Schneider who played Bo Duke on the Dukes of Hazzard.
But once ABC announces the official list, fans can finally look forward to cheering on their favorite celebrities, with the premiere less than a few weeks away. As a huge fan of 80's TV, I'm personally excited to see Nancy McKeon back on screen, and I think it will be tons of fun to see her cut a rug with Chmerkovskiy. And as a huge Harry Potter nerd, I'm also stoked about seeing Evanna Lynch show off her dancing skills while repping the HP fandom.
DWTS Season 27 will premiere on Monday, Sept. 24 at 8 p.m. ET.