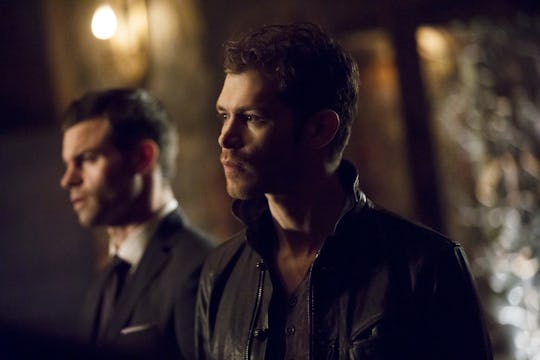 Bob Mahoney/The CW
'The Originals' Season 4 Is Heading To Netflix Very Soon
The fourth season of The Originals airs on Friday, June 23 and it's an episode you won't want to miss. However, if you fell behind on this season, you're probably wondering when the full season will become available on Netflix so you can make your way through the episodes in order. Thankfully, you won't have to wait long. So when will The Originals Season 4 be on Netflix? The fourth season will begin streaming on Saturday, July 1.
Thanks to a deal The CW made with Netflix last year, full seasons of CW shows are added to Netflix only eight days after the finale of each perspective season airs. Therefore, you no longer have to wait months just to see what happened to your favorite characters in the latest season. Instead, you only have to wait a week and a day. Just make sure to stay away from social media until then; you don't want to be spoiled. If you haven't been keeping up with Season 4, you missed a lot. Warning: spoilers for Season 4 ahead!
The fourth season jumped ahead five years into the future, and during that time Klaus was locked up in his own house by Marcel. Meanwhile, Haley was traveling with Hope and the other Mikaelson siblings, looking for cures to heal them, while they remained in a deep sleep.
At the start of the fifth season, the main mission was to save Klaus, however, it quickly became apparent there was a bigger issue at hand. A new villain was taking over New Orleans known as The Hollow, and no one knew what or who it was — but one thing was clear: it wanted Hope.
Throughout the season, the Mikaelsons have been trying to learn everything they can about The Hollow and how to destroy it. While they've definitely figured out a lot, will it really be enough to take down The Hollow once and for all? It could be a very close call.
Now, in the finale, fans will see a final face-off between The Hollow and the Mikaelsons, and while I'd like to place my bets on the Mikaelsons, The Hollow has been pretty successful thus far. Hopefully, this family of Originals, hybrids, and witches, can take down this latest nemesis once and for all. Because if the Mikaelsons can't, who can?
You can see who survives when the Season 4 finale of The Originals airs on Friday, June 23 at 8 p.m. ET on The CW.