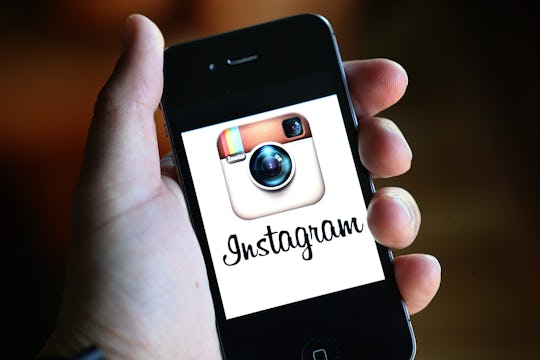 Justin Sullivan/Getty Images News/Getty Images
When Will Your Instagram Update? Its Controversial Algorithm Is Here
Want to make an Instagram user mad? Tell them that their news feed will no longer be arranged chronologically, but instead, by an algorithm that prioritizes their relevant interests. At least that's what happened a few weeks ago when Instagram announced its new update with those changes — fans of the app quickly took to the internet to express their dismay. And, if you're an avid user of the photo and video-sharing app, you may be wondering when Instagram will update, with this new algorithm. Well, some Instagram users already noticed the changes on Wednesday. Here's why you may, or may not, be seeing this update in your app.
In a March interview with Bustle, an Instagram representative revealed that the change would not happen all at once, and that the company planned to gradually rollout the change, by testing it with a small percentage of Instagram users. So, what's the big deal about this new algorithm and why were so many people requesting their followers hit the "Turn on Post Notifications" option? Let's recap.
Instagram's reasoning behind the update was that the company found that its users were missing an average of "7o percent of their feeds."
To improve your experience, your feed will soon be ordered to show the moments we believe you will care about the most. The order of photos and videos in your feed will be based on the likelihood you'll be interested in the content, your relationship with the person posting and the timeliness of the post. As we begin, we're focusing on optimizing the order — all the posts will still be there, just in a different order.
Remember when this change caused a number of Instagram users to ask their followers to please, oh, please, hit the "Turn on Post Notifications" option? Yes, those were the days, but it seems as though that movement has died down — for now.
Janet Jackson (pictured above) may not have joined the many Instagram users requesting their followers turn on their notifications (though if she did, it would probably be SO worth it), but the pictured "Post Notifications" option certainly became a focal point for a lot of popular Instagram accounts. The initial concern was that without doing so, you'd miss their posts, but really, turning on their notifications gives you an alert to your phone every time they post something on the app. And you wouldn't necessarily miss their posts by not doing so.
The Instagram algorithm change doesn't appear to have impacted all Instagram accounts yet, but, it seems as though more and more people are realizing the chronological change to their news feed.
It will be interesting to see how this change impacts celebrities, companies, and other individual accounts as the changes continue to rollout. In the meantime, it's important to remember that "to turn on" post notifications or "to not" turn on notifications is your decision, so choose wisely.