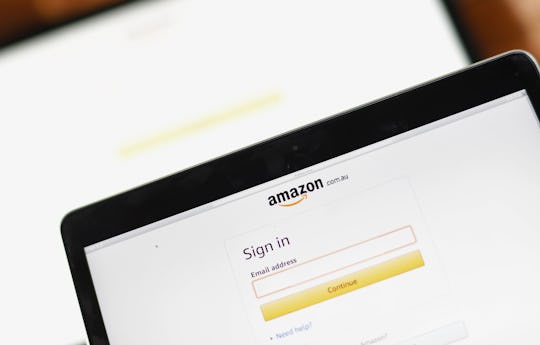 Quinn Rooney/Getty Images News/Getty Images
The Last Day To Order From Amazon For Christmas Delivery is Crazy Late
This holiday season, Amazon-lovers everywhere can rejoice. Because with only a few days left until Christmas, you've still got plenty of time to shop. As a matter of fact, you don't even have to fret over when's the last day to order from Amazon for Christmas delivery. You'll be covered all the way up until Santa leaves the North Pole to start delivering gifts.
If you really need to wait until the last second, grab a a forgotten gift, or refill the eggnog, Amazon customers can shop up until Christmas Eve. Santa really delivered this year because if you're a Prime member, you can also take advantage of free same-day delivery and Prime Now. Cue parents everywhere rejoicing, because I know I am.
If you're not a Prime member though, all is not lost. You can start a 30-day free trial and get all the same perks, and now is probably the best time of any to give it a test drive. For a full rundown of holiday shopping info or Prime membership trials, check out amazon.com/prime.
Fun fact for last-minute shoppers: in 2016, the last Prime Free Same-Day order was placed at 10:23 a.m. on Christmas Eve - it was delivered at 2:42 p.m., at no cost whatsoever, Vice President Greg Greeley shared in a statement sent to Romper. So, if you're really feeling lucky (or overwhelmed) this year, you can definitely push the limit. Live a little and wait until Christmas Eve if it comes to that. Focus on relaxing and enjoying family around the holidays instead of stress-shopping.
Keep in mind, if you are going to push the envelope and order on Christmas Eve, you might want to purchase items in your cart by 9:30 a.m. local time. Your same-day order should arrive between 6-9 p.m. right on your doorstep. And for those who aren't Prime members, cost is only $8.99 per order (plus $0.99 per item), which is totally worth avoiding last-minute shopping crowds if you ask me. There are some two-hour shipping windows that let you push your procrastination to the next level on Christmas Even though. So, let the countdown commence, and check this list twice to make sure you have all the important Amazon shopping deadlines down.