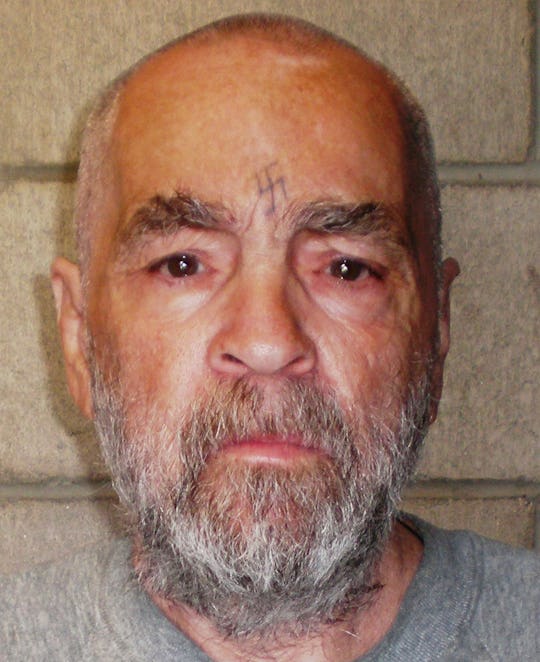 Handout/Getty Images News/Getty Images
Charles Manson's Children Lead Quiet Lives
Following their look at the life and crimes of the Menendez brothers several months ago, ABC is adding another entry to their true crime documentary series with Truth and Lies: The Family Manson. Airing at 9 p.m. ET on March 17, the two-hour documentary will explore the crimes that shocked the world in late 1969, when a charismatic cult leader manipulated his followers into killing seven people over two nights. Manson is still alive, serving a life sentence in a California state prison, and his crimes still resonate decades later. He left another kind of legacy, too: Manson fathered several children before he was arrested for his part in the Tate-LaBianca murders. But where are Charles Manson's kids now?
Though there were several children born at Spahn Ranch (where the Manson family lived) whose paternity was unknown and a few people who have come forward claiming a biological connection to Manson, he has three officially confirmed sons. The first, Charles Manson Jr., was born in 1956 to Manson and his first wife, Rosalie Jean Willis. He committed suicide in 1993. Manson's second son, Charles Luther Manson, was born in 1956 to Manson and his second wife Leona Rae Stevens. Charles Luther Manson's whereabouts are unknown to this day. Manson's third son, Michael Brunner, was born in 1968 to Mary Brunner, a member of the Manson family.
Brunner gave an interview in a KCBS special in 1993 where he explained that he felt no connection to his biological father. Brunner had been raised by his maternal grandparents, whom he loved deeply and considered to be his real parents; though he remained in contact with his biological mother, their relationship wasn't really that of a typical mother and son. According to him, they were more like siblings. At the time, Brunner appeared to be doing well and even had a child of his own.
Michael Brunner has steered clear of the public eye since, and next to nothing is known about him currently. However, one of Manson's grandsons did speak with CNN in 2012 about how the echo of Manson had affected his father. Charles Manson Jr. (who changed his name to Jay White before his death) left behind a son named Jason Freeman, who claimed that White had never quite been able to shake his heritage. "He just couldn't let it go," Freeman said. "He couldn't live it down. He couldn't live down who his father was."
It seems as though Manson's living sons understandably prefer to keep their distance from him, shunning a public life for one that's much quieter.