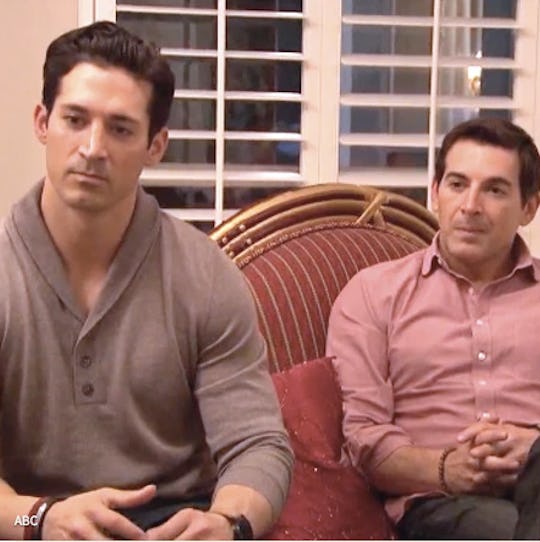 ABC
Where Are JoJo's Brother On 'The Bachelor' Finale? There Are Two People Missing For The Potential Wedding
At the top of The Bachelor finale, Chris Harrison promised something crazy. He said that by the end of After the Final Rose, Ben and the woman he chooses could be married. I know, it's insane. But, in true wedding fashion, The Bachelor flew out both Lauren B.'s and JoJo's families for the potential wedding. But, there were two people missing in Team JoJo's viewing room. JoJo's brothers weren't at The Bachelor: After the Final Rose, so let the suspicions begin of why they weren't there cheering their sister on.
We all know that JoJo's brothers took issue with Ben on JoJo's hometown date, but let's relive the moment for memories sake. While at JoJo's home, Ben and Martin Patton told Ben that they weren't too keen on how his sister was "brainwashed" by Ben. The brothers were clearly being protective of their younger sister, but many criticized them for being overly harsh on Bachelor Ben.
Ben was really upset about JoJo's brothers' reaction to the situation. For a moment, he even considered it to be a possible dealbreaker. Personally, that seemed a little far-fetched, considering the only reason JoJo's brothers were skeptical of him was because they were worried he would break her heart.
So, where were JoJo's brothers on After the Final Rose? Ben and Martin Patton were nowhere to be found during the finale. When the cameras panned to JoJo's family's viewing room, it was only JoJo's parents watching the show. Are they still mad about the situation? Or maybe they knew that JoJo didn't win, and they didn't want to support their sister's heartbreak. Either way, their lack of presence was evident.