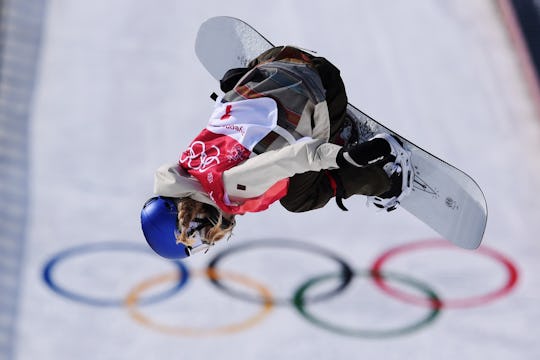 Matthias Hangst/Getty Images Sport/Getty Images
Where Are The 2022 Winter Olympics? Here's Where Athletes Will Be Heading To Next
The 2018 Winter Olympics in PyeongChang, South Korea officially conclude on Sunday, Feb. 25 and it's time to get excited for the next Winter Games that'll take place four years from now. But, where are the 2022 Winter Olympics going to be and what's been planned so far? It's still many years away, four to be exact, but the International Olympic Committee has already gotten things pretty much figured out.
The 2022 Winter Olympics will take place in Beijing, China, starting on Feb. 4 until Feb. 20 of that year. The upcoming host city may sound familiar to you, since it seems like only yesterday that Beijing played host to another Olympic games — the 2008 Summer Games. It's been 10 years since Olympians headed to Beijing to compete, but next time it'll be much different; rather than taking to the swimming lanes and balance beams, athletes will hit the ice and slopes for the next Winter Games.
The 2022 Winter Olympics may still be four long years away — it's actually just about 1,440ish days away, according to the Beijing Winter Olympics website, if that sounds sooner to you — but what's known about the 2022 Beijing Winter Games? Aside from the already scheduled dates, Beijing landed the opportunity to host the 2022 Winter Olympics for a reason: China is ready to go all out for it.
The next Winter Games are expected to be seriously spectacular. As TIME reported:
China is building six new competition venues for the next Winter Olympics, three of which were previously planned, to augment the six existing venues that were built for the 2008 Games.
Having hosted the 2008 Summer Games, those running the Olympics operations in Beijing are definitely prepared for what's to come. In fact, the IOC vice president Juan Antonio Samaranch Jr. expressed his excitement at how well Beijing was preparing for the games. Per the Beijing 2022 website, Samaranch said:
The Chinese government is creating an environment to attract more people to take part in winter sports. Under the guidance of Chinese sports authorities and organizers, the preparation work is being carried out in an orderly fashion.
Additionally, Beijing is also working to make sure that transportation between the three event venues will be feasible and accessible to both athletes and spectators, according to the website.
It wasn't that long ago when they last hosted, so they probably still remember how things work and might have even learned some lessons along the way. For example, in 2008, the image of foreign athletes wearing face masks in Beijing due to the intense air pollution was a striking image for those watching from afar to see. Fortunately, though, things are starting to change, environmentally speaking, in China. As one artist told The Guardian:
In the past, we made money first and could only talk about the environment later. But it's clear the government has changed its mind. We can see everything is starting to move in the right direction.
So hopefully, the 2022 Winter Games won't see as many visitors overtaken by the intense smog surrounding Beijing. Additionally, because the city has already (and recently) hosted an Olympic Games, they still have some remaining structures that they'll be able to use in order to save time, money, and energy.
The Olympics truly are a once-in-a-lifetime spectacular event. And while 2022 may be a long ways away, at least it's happening. Per TIME, "there are no takers for the 2026 Winter Olympics." Because so many countries have had to put in enormous amounts of cash, and haven't seen enough return, many nations are fearful of hosting an Olympic event.
Nevertheless, the 2022 Winter Olympics are coming, y'all, and that's definitely something to get excited about. Until then, though, Tokyo 2020 is just around the corner.
Check out Romper's new video series, Romper's Doula Diaries:
Watch full episodes of Romper's Doula Diaries on Facebook Watch.