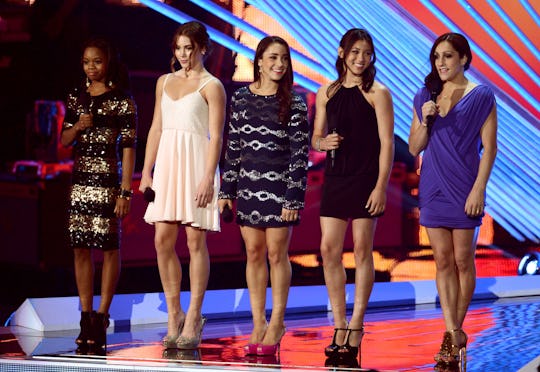 Kevin Winter/Getty Images Entertainment/Getty Images
Where Are The Fierce Five Now? The 2012 U.S. Women's Gymnastics Team Is Still Golden
Remember the Fierce Five? Individually known as Gabby Douglas, McKayla Maroney, Aly Raisman, Kyla Ross, and Jordyn Wieber, these five gymnasts helped bring home the United States' second team gymanstics gold medal at the 2012 Summer Olympics. After their win, they gained international attention, earning the respect and admiration their athletic feats deserve. But where are the Fierce Five Now? You can be sure that all of them are still kicking serious butt.
Although they are all still young women, all of the Fierce Five have gone on to do amazing things. Some are still very involved in the sport, while others have focused on schoolwork or other projects. Whatever their trajectory, it looks like they use that intense discipline to hit their goals. I mean, wouldn't any other goal seem attainable after you get Olympic gold?
It's no surprise that these ladies are still successful and impressive, whether they're competing in Rio for the 2016 Olympics or pursuing a career in the STEM field. So take your guesses: who appeared on Dancing with the Stars, and who is now pursuing a music career? And which two of them have become Bruins? The answers may surprise you. Even McKayla Maroney would be impressed.