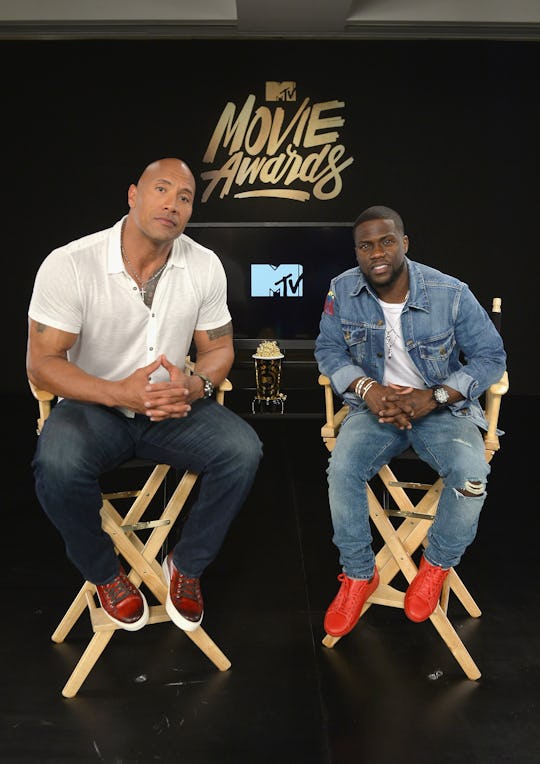 Gustavo Caballero/Getty Images Entertainment/Getty Images
Where Are The MTV Movie Awards Filmed? The Location Is Pretty Unique
The MTV Movie Awards are always an unpredictable source of entertainment. With fun categories like Best Kiss and Best Shirtless Performance, you never know what will go on, who will show up, and what kind of crazy things will happy from the taped awards show, airing this Sunday, April 10. While the show is normally filmed inside an arena or auditorium, the MTV Movie Awards decided to do something a little differently this year. So this poses the question, where are the MTV Movie Awards filmed?
Falling in line with being unpredictable, the awards will be hosted from a very unique and different location from in years past. As opposed to being indoors in a arena-type setting, they're shaking things up a bit and it looks like it will make for the most interesting MTV Movie Awards yet (in my opinion).
According to the Los Angeles Times, the Movie Awards will be taped on the Warner Brothers backlot, located in Burbank California. The awards will broadcast a pre-taped show, filmed on Saturday, April 9. The Warner Brothers backlot, complete with real life sets where real life films are made will ensure for an unpredictable time with many different elements to pay attention to, like set changes and props.
"This is yet another evolution of what we think an award show should look and feel and sound and taste like," Garrett English, MTV's Senior Vice President of Programming, Events and Live Production told the Los Angeles Times. "It's our way of injecting a freshness and intimacy and scale — those things being potentially paradoxical, but we like that — to present the show in a different way."
Casey Patterson, executive producer for the MTV Movie Awards also told the Los Angeles Times that this location will finally be able to "celebrate movies and fandom where movies are made."
The location could not be any more fitting. Shows such as Gilmore Girls and Friends were filmed all filmed on the backlot (and not in Stars Hollow or Manhattan, sorry to say) which should provide a unique setting to the MTV Movie Awards.
It truly does sound like the perfect location for the awards and I don't know why they haven't filmed the awards on the backlot sooner. However, with filming an awards show outside, you do run the risk of rain or bad weather potentially causing worse damage than a red carpet crasher.
Rain or shine, we will definitely have to see what kind of hijinks ensue on Sunday during the MTV Movie Awards.