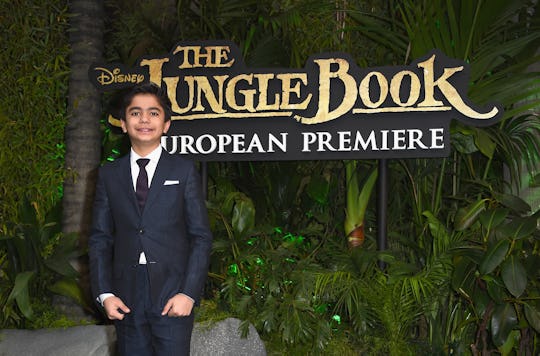 Ian Gavan/Getty Images Entertainment/Getty Images
Where Can You Get 'The Jungle Book' Soundtrack? Bill Murray Plays A Perfect Baloo
This week the reboot of the classic Rudyard Kipling tale, The Jungle Book is about to hit theaters and, along with the Jon Favreau-directed live-action flick, Disney is also releasing new music from the movie, which, based on the hype, might just be destined to become as popular as the movie itself. So where can you get The Jungle Book soundtrack? Amazon is a great place to start.
Amazon is taking advanced orders for $12.62 ahead of the soundtrack's release on April 15. And although the Amazon listing doesn't include a track list or any artists, there are a few clues out there as to what fans can expect from the upcoming big-budget blockbuster's music. For instance, the movie's big number, "The Bare Necessities" will be performed by the newcomer actor playing Mowgli, Neel Sethi and classic audience favorite Bill Murray, according to IMDb. Co-star Scarlett Johansson is listed as the performer for the song "Trust In Me (The Python's Song)" and Christopher Walken is lending his singing voice to, "I Wanna Be Like You." There's another version of "The Bare Necessities" listed as being performed by Dr. John.
iTunes doesn't appear to have the new soundtrack available for pre-order, but you can download the soundtrack released in 1997 to get kids in the spirit for the movie.
Here's a little taste of "The Bare Necessities."
The soundtrack's release should come as good news to parents getting sick of hearing "Let it Go" on repeat in the car. With the release of The Jungle Book, parents will have some fresh music to crank on the car stereo on their upcoming summer road trips.
Only some of the movie's stars will have a song on the soundtrack, but I can only hope that the dreamy Idris Elba, who lends his voice to the tiger, Shere Khan, will have a song. Other stars who could have a track include Ben Kingsley, who voices panther Bagheera; and Oscar-winning actress Lupita Nyong'o, who is the voice of Raksha, the mother wolf.
Kipling's story of a boy raised by wolves and eventually forced out of the jungle by a prejudiced tiger is a timeless tale that speaks to kids and adults alike about how to find yourself and your place in the world. The movie couldn't have come back into popular culture at a better time, considering how divided the country seems in the midst of one of the most bitter political climates in modern history.
So I'm going to really soak up the fact that, with the release of The Jungle Book, I might be able to take the Frozen soundtrack out of the car once and for all. Just in the nick of time, Disney. I'm seriously feeling #Blessed right about now.