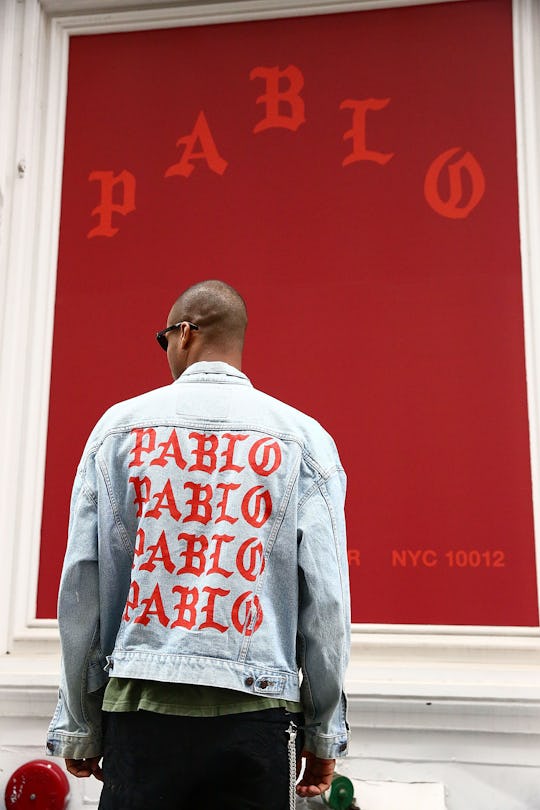 Astrid Stawiarz/Getty Images Entertainment/Getty Images
Where Can You Stream 'Life of Pablo'? It's Not Just On Tidal Anymore
After swearing that Life of Pablo would only ever be available on Tidal, Kanye West has gone back on his word. It shouldn't be that surprising that West didn't quite mean something he tweeted. It's happened before (e.g. Life of Pablo's release date, name, track list, etc.). For those fans who refused to get it on Tidal, didn't find some way to download it illegally, or just lost interest, well, today's their day. But where can you stream Life of Pablo?
Fans can stream Life of Pablo on Spotify, Apple Music, and Google Play. It's also for sale on his website because when he said it would "never" be available, he meant, never, for now. So, what went wrong? There must be some reason West is eating his words. First, he definitely has some vested interest in Tidal. He's a stakeholder in the business that Jay Z bought to become the next big thing in music distribution. The idea is that it would protect the artists from music pirating and would be run by artists instead of music industry bigwigs. It's meant to be fairer, and more regulated and exclusive. That's all well and good, but apparently people aren't quite buying it. Despite exclusive streaming deals it has had with Prince, Rihanna, Lil Wayne, West, and others, this may be a sign it hasn't quite paid off yet.
Who knows if West broke some sort of contract with Tidal, but the floodgates are now open, and the album is out there. It's not too surprising that he's chosen to make Life of Pablo more widely available. Digital music distribution and streaming is still a kind of the Internet Wild West. It's uncharted territory, and new ideas, like Tidal, are going to have some growing pains as it tries to disrupt the services that have taken hold of the industry. That makes sense. Experimenting is good, and it seems noble to try to find a way for artists to get paid fairly for their work, but illegally downloading music has become such a norm that any sort of attempt to stop that is going to be met with a lot of resistance.
All that said, West's album release on Tidal was far from a complete failure. According to Tidal, it's gained 3 million members since its Jay Z rebranding. It's got a long way to go till it's up to Apple and Spotify numbers, but that's not too shabby.
As for West, people love hating him — it's become something of a national pastime — and even if he went back on his word for a good reason, he still did it. It's all right there on Twitter, for all to see, forever. But his fans just don't care — at least the music is here!