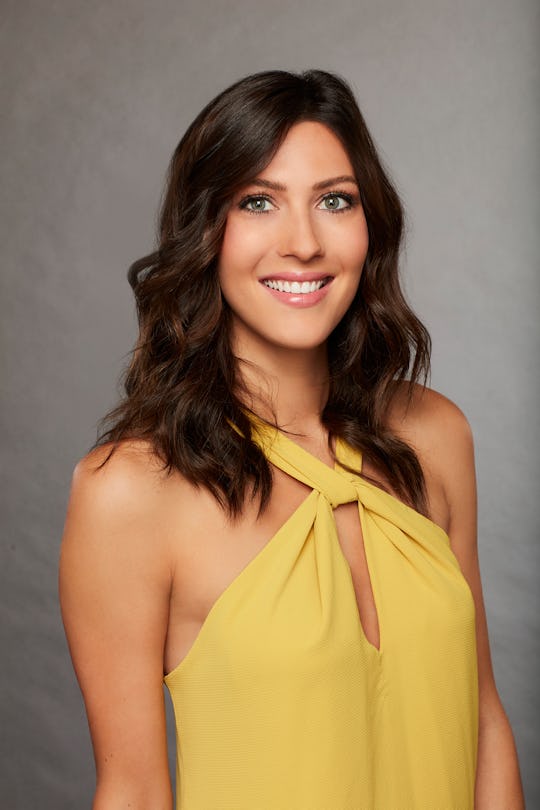 Craig Sjodin/ABC
Where Did Becca Go To School? This 'Bachelor' Contestant Is Used To Cold Winters
It's The Bachelor season once again, which means that obsessives such as myself are hard at work trying to figure out everything we can about the contestants. I'm particularly interested in dark horse favorite Becca K. I know she's from Minnesota, but I want to know more. So where did Becca from The Bachelor go to school? Well after lots of internet-scouring, I was finally able to get the goods on Becca's educational history. No, I don't have anything better to do with my time, why do you ask?
According to Becca's Facebook page, she attended Prior Lake High School in Savage, Minnesota, which is a suburb of Minneapolis. It looks like Becca is somewhat of a homebody, and stuck around in her home state after high school. She went on to study Mass Communication and PR at Minnesota State University/Mankato. According to Becca's LinkedIn page, she graduated from the university in 2012 (Magna Cum Laude, no less) and even posted her final GPA. She started working at Skyya right after graduating. Skyya, the Public Relations company where she works, posted a happy birthday message for the Bachelor contestant back in 2014. These days, after five years, it looks like Becca has worked her way up in the company to become a Senior Account Executive.
Having spent her entire life in Minnesota, a state known for being aggressively midwestern (I'm from Michigan, I'm allowed to say things like that), it will definitely be interesting to see how Becca fares in the upcoming competition. Sorry, I mean journey. Midwesterners are generally known for their wholesome values and polite natures. Minnesota is also known to be a place where particularly outdoorsy people thrive. It's a great state for skiing, sailing, hiking, camping, and other nature-driven activities. I can't wait to see how this translates into the challenges ahead. Will the women be required to fight a bear for Arie's heart? If so, I feel like Becca is a lock.
In the first episode, Becca stood out for the refreshing reason that she seemed totally down to earth and relatively normal. She didn't show up in a costume or a flashy race car. She didn't give him an impromptu pedicure or ask him to smell her armpit. She did make him get down on one knee and ask if she was ready to "do the damn thing." But this was somehow not cheesy or awkward but really cute and genuine. You could almost see the sparks flying between the two of them. And none of their interactions made me want to hide my face and peek out through my fingers like some of the other conversations did.
In fact, Becca seemed like such a contender that Jimmy Kimmel (or Jimmy Kimmel's wife, rather) predicted that Becca was the winner of Arie's heart when the leading man was a guest on Jimmy Kimmel Live! The host also predicted that the other Becca — Bekah, rather — would be Arie's second choice. These predictions appear pretty sound to me. Becca and Arie actually both posted the moment on their Instagram accounts, so maybe there's something there.
What we all need to do now, fellow Bachelor sleuths, is begin looking carefully at all of Arie's social media accounts for any signs of Minnesota. If you see signs of crystal clear lakes, hockey playing, dense forests, snow, or anyone referring to soda as "pop," you'll know that we're really on to something here. Because let's be honest, if Becca has spent her whole life in Minnesota, do you think she'll really want to leave now?
Check out Romper's new video series, Romper's Doula Diaries:
Watch full episodes of Romper's Doula Diaries on Facebook Watch.