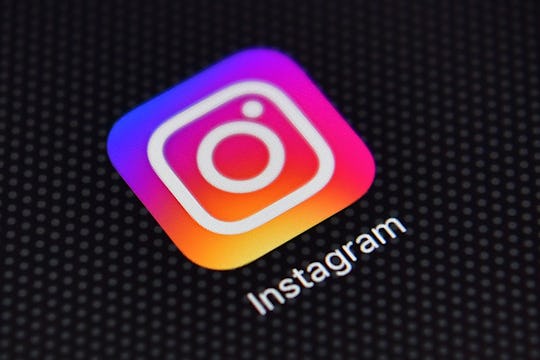 Carl Court/Getty Images News/Getty Images
Where Do Privately Saved Instagram Photos Go? It Can Be A Little Tricky To Find
Whether you're gathering inspiration for your fall fashion or receipts for someone's shady behavior, Instagram has just introduced a tool that lets you save someone else's photos to your profile. Cool, right? But once you've saved them, then what? Where do privately saved Instagram photos go? It can be a little tricky to figure out at first. You just have to know where to look.
You need to download Instagram's latest version, 10.2, from the Apple App Store or Google Play. Once you have the new version, images and videos will appear with a little bookmark in the lower right-hand corner. Tap the bookmark and the photo will be saved to a private tab on your profile that only you can see, according to Instagram. It's also important to note the user won't be notified you saved their image, according to Mashable.
"One of the awesome things that our community is doing is discovering a lot of things particularly around interest-based inspiration whether that's food, fashion or beauty," Instagram's product manager Ashley Yuki told Mashable about the new feature's launch, which certainly makes the new feature sound like an attempt for Instagram to compete with Pinterest.
And although Yuki added that for now the "saved" Instagram images will be kept private, "There's something interesting there with being able to maybe publish some of the things you saved at some point in the future," she added, according to Mashable.
The saved posts also offer an opportunity for advertisers to hop on a new trend. According to Digiday, Audi shared random images to its Instagram page just after the bookmark feature launched, and encouraged users to download all the images and sort them under the "saved" tab to create the full image of an Audi R8, like solving a childhood puzzle. Digiday said the puzzle has already been solved more than 3,200 times.
So look out for more plays for companies to market through and monetize all of those "saved" images. Companies are going to start vying to make it into your "saved" profile folder, so you need to start thinking now about how you might want it to get filled.
This puppy idea is pretty great.
"In the immediate sense, brands don't have access to what people are saving yet, but they have to think about what it can mean down the road," Mike Mikho, chief marketing officer at Laundry Service, told Digiday. "It is an obvious step for Instagram as it moves to introduce more e-commerce functionality and has obvious implications for brands from a data and commerce perspective."
So whether you're adding images of your crush, bucket list destinations, or images of your dream wedding dress, that saved profile folder could be the start of something much bigger. At least that's what Instagram is hoping, anyway.