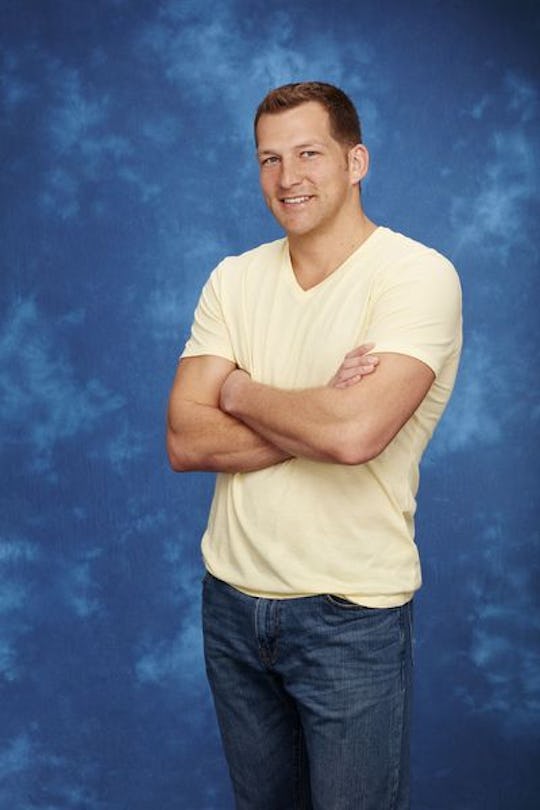 Craig Sjodin/ABC
Where Has Nick B. Been Since 'The Bachelorette'? St. Nick Is Enjoying The Sunshine
While The Bachelor and The Bachelorette are famous for some pretty interesting job titles when it comes to their contestants (Bachelor Superfan comes to mind), every now and again you get someone with a not at all embarrassing career path. Nick Benvenutti is an electrical engineer at Atlas Marine Systems, and has worked in shipbuilding for about the past 10 years. His relatively normal job did not stop him from making an impression, however. You may remember him as Santa Claus from the premiere episode. The boy certainly knows how to make a first impression! So what has Nick B. been up to since The Bachelorette stopped filming? From what I can tell, he is pretty far from the North Pole, and has been enjoying some sunshine back in Ft. Lauderdale, Florida, where he has worked for Atlas Marine Systems.
While many a Bachelor and Bachelorette hopeful have given up their jobs in the hope that they would find love on the show, Nick B. at least doesn't look too concerned. We already knew that he was an outdoorsman, which is pretty clear from his many, many beach snapshots. Nick isn't originally from Florida, he's actually a Mississippian. He received his Masters degree in engineering from the University of Mississippi before heading to Ft. Lauderdale where his job as an Engineer for Atlas Marine Systems is located. If Nick is back in Florida, it could be a sign that he's still employed there. But of course, the show keeps the details of the guys' post-Bachelor life pretty well concealed, so we can't know for sure.
While many of the guys (especially the 20 that didn't make the cut) were a little surprised that JoJo chose to give Santa Claus a rose, JoJo said she was surprised they were surprised. "Who wouldn't give Santa a rose!" she said. Though the pulling her onto his lap move was a little weird, in my opinion, the two seemed to have a pretty good chemistry. Maybe everyone is being a little too judgmental about Nick's attention-grabbing ploy. After all, remember when JoJo came out of her limo wearing a unicorn head?
Correction: A previous version of this article stated that Nick was from the midwest and had attended the University of Missouri, when he actually attended the University of Mississippi.