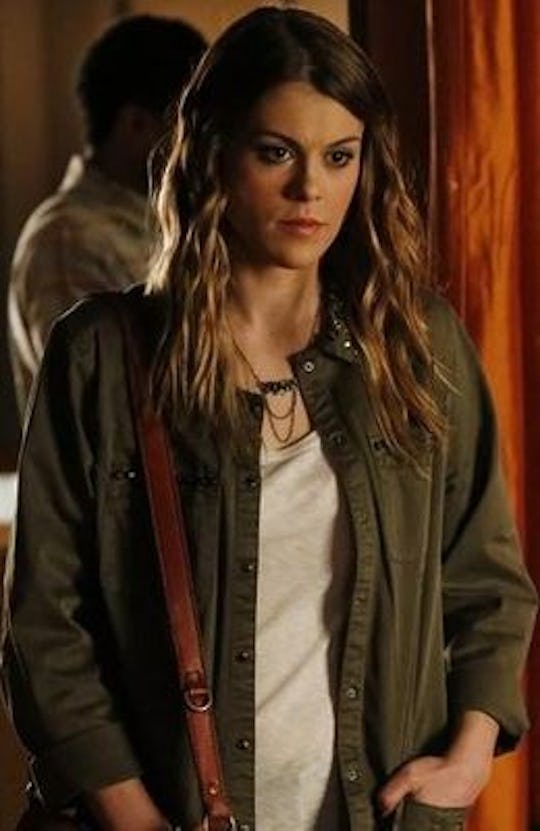 Freeform
Where Has Paige Been On 'Pretty Little Liars'? She Spent Her Time In California
So far, Season 7 of Pretty Little Liars has been filled with blasts from the past. After the Liars returned to Rosewood in Season 6, it seems like everyone else has decided to return as well. Jenna, Sara Harvey, Noel, and now Paige have all returned to the town of mystery and murder and it's anyone's guess why they've come back. Paige who went from trying to drown Emily in the pool to falling in love with her returns after being away from the show since Season 5. So what has Paige been up to since her disappearance on Pretty Little Liars?
The last time we saw Paige she was getting on a plane to San Francisco. After all the craziness that was going down in Rosewood, her parents believed it would be best if she moved to California. Honestly, that alone probably makes them the best parents on this whole show. Seriously, why does anyone still live in Rosewood? Anyway, even though Paige's parents had the right idea, it seems Paige just can't get enough of murders and kidnappings and will be returning to Pretty Little Liars on Tuesday night. According to Entertainment Tonight, Paige and Emily are both vying for the job of swim coach at Rosewood High, where their love story began.
Although they'll be competing against each other for the same job, the two look happy to be reunited in the exclusive photos Entertainment Tonight posted. Sharing some fries and drinking red wine, it's like no time has passed at all between these two. Then again, maybe they've seen each other more recently than we think. There was a five year time jump and it's possible Emily and Paige hooked up at some point during that time. Similar to the way Jason just popped back into town and seemed to insinuate he and Aria hooked up, maybe we'll see something similar happen between Emily and Paige.
Either way, having Paige back in Rosewood will probably cause some problems for Emily and the Liars. Paige was never a fan of Ali and it seems unlikely that would change now after all these years. Plus, Emily's other ex that popped back up in Rosewood was just found dead. If Paige was smart she'd make her time in Rosewood only a temporary visit and not a permanent move.