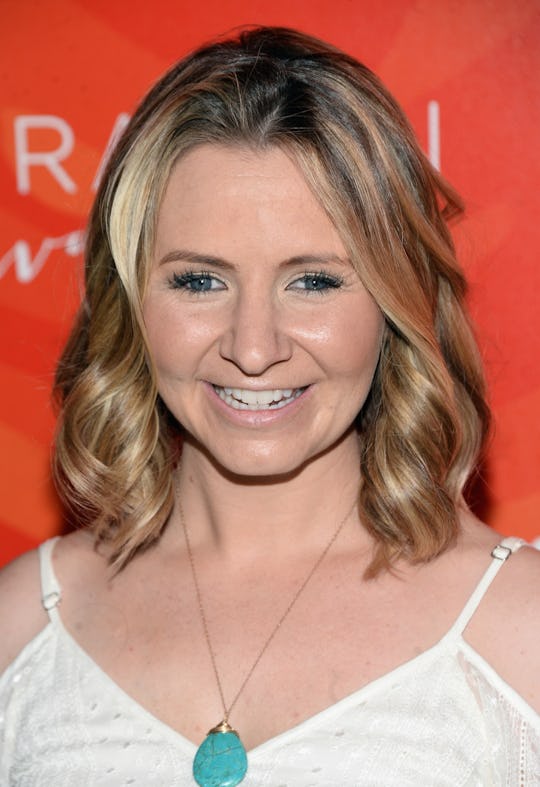 Matt Winkelmeyer/Getty Images Entertainment/Getty Images
Where Is Beverley Mitchell Now? The 'Right On Track' Star Has A New Reality TV Show
Not only is Beverley Mitchell forever etched into pop culture memory as one of the Camden girls on 7th Heaven, but she also had the good fortune to co-star in the Disney channel made-for-TV movie Right on Track, a flawless biopic about teenage drag racers. Not the RuPaul kind, I'm sorry to say. Right on Track was all about girls dominating in a male-driven sport and schooling your bullies with your impressive car-fixing skills. It was actually a true story, too. Right on Track was based on the lives of the drag racing Enders sisters, with Mitchell starring as Erica Enders and Oscar-winning actress Brie Larson (!!!) as little sister Courtney. Mitchell has certainly made her mark on television, but what has she been up to lately? Where is Beverley Mitchell now?
Mitchell has kept up with acting over the years, but she's also branched out into music. In 2007, she dropped her debut, self-titled country album though she hasn't had a follow-up since. She also settled down and started a family with her husband Michael Cameron, with whom she has two children, a daughter named Kenzie Lynn and a son named Hutton. Based just on Instagram snaps, the family couldn't be happier.
Though she's certainly best known for 7th Heaven, Mitchell has appeared in a handful of films and TV movies; she also had a fairly lengthy stint on The Secret Life of the American Teenager, which seems like a pretty on-brand follow-up to 7th Heaven to me. She's even stayed close to her on-screen sisters; both Jessica Biel and Mackenzie Rosman were bridesmaids at her wedding.
Mitchell is still keeping busy with her acting career (the incredible-sounding title of one of her upcoming movies is Deadly Dance Mom, which I am on board for even without knowing what it's about), but perhaps the most exciting project in the works for her is a reality television show called Hollywood Darlings.
Mitchell will co-star alongside other child actor alums of beloved schmaltzy 90s shows, including Full House's Jodie Sweetin and Step By Step's Christine Lakin. The three have been friends for years and the series will follow them as they balance their careers and their families, while also taking full advantage of the 90s nostalgia boom we're all living in right now. Good for you, ladies.
Aside from that, Mitchell appears to be happiest taking care of her kids and living a life that might be on the quiet side for a former child star, but seems to suit her very well.