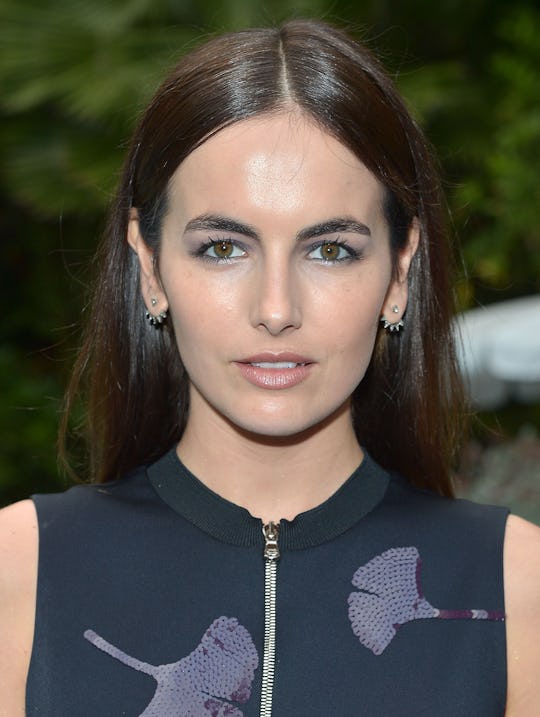 Charley Gallay/Getty Images Entertainment/Getty Images
Where Is Camilla Belle From 'Rip Girls' Now? Her Acting Career Is Extensive
Starting Memorial Day Weekend, Disney Channel is bringing back all of their original movies. That's right. Every. Single. One. In honor of the airing of their 100th Disney Channel Original Movie (or DCOM for short), Disney Channel is letting us all take a trip to the past and watch some of our favorite characters in some of our favorite movies. One of those golden age DCOM's is Rip Girls, which starred Camilla Belle as the 13-year-old Sydney who goes to Hawaii and discovers more about her mother and makes new friends. It was the classic "coming of age" DCOM, but with so many years passed, you may be wondering where Camilla Belle is now.
If Rip Girls wasn't your go to DCOM — which, may I suggest you give it another shot — you may also remember Belle from the time she dated Joe Jonas in 2008 and starred in the Jonas Brothers' music video for "Lovebug." As for now, Belle is still appearing in films, but this time on the big screen. Most recently she's starred in From Prada to Nada, a spin on Jane Austen's Sense and Sensibility; Push with Chris Evans and Dakota Fanning; and When a Stranger Calls, the thrilling movie that made babysitters never want to answer their phones again.
According to Variety, Belle will also be starring a new film titled, The Mad Whale, alongside James Franco. The film doesn't have a release date yet, but it is going to be historical gothic drama that's co-produced by Francos' Elysium Bandini Studios and USC's School of Cinema. Belle will also be starring in a new romance film titled, Bangkok Love Story, alongside Will Yun Lee from Hawaii Five-0.
It's clear Belle is keeping busy, starring in movie after movie, and building an awesome résumé. As for her personal life, Belle seems to be single. Though she hasn't been spotted with Joe Jonas in a very long time she was seen with another JoBro at an event just last week. Belle attended Nick Jonas' Topman party on May 20 and posed for pictures with Nick. Despite Belle's history with Joe, Nick and Belle seem remain friends, and their friendship is absolutely adorable.
Though Camilla Belle has gone on to do other wonderful things, she will always still be Sydney to me. I've already got my DVR set to watch her surf the waves on my screen one more time and I can't wait.