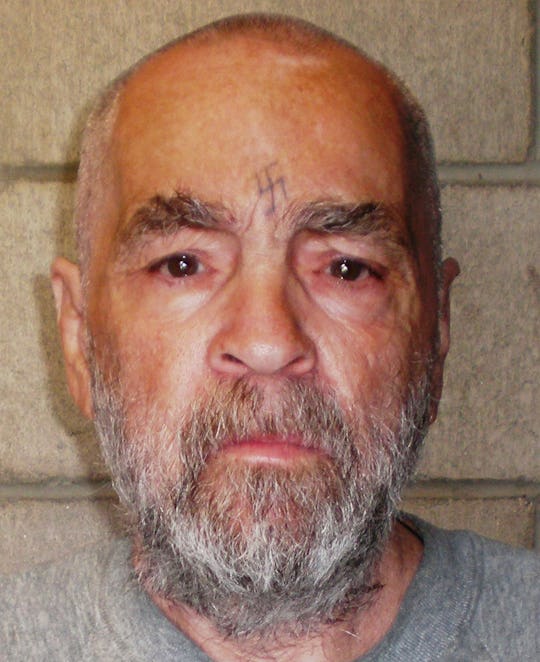 Handout/Getty Images News/Getty Images
Charles Manson's Love Life May Surprise You
ABC is following up its two-hour true crime special Truth and Lies: The Menendez Brothers with another special focused on a different iconic story. The second installment is titled Truth and Lies: The Family Manson, focusing on the murders orchestrated by Charles Manson and committed by his cult of followers. While Manson himself instructed members of his following, known as "The Manson Family," to carry out the murders, he himself was convicted of conspiracy to commit murder, and is currently serving out nine concurrent life sentences in the state of California. But where is Charles Manson's wife now?
Shortly after being released from prison the first time, Manson met and moved in with a 23-year-old waitress named Rosalie Willis. They later married and had a son, but Manson was already back in prison by the time Willis gave birth. She visited him a few times, but eventually moved in with another man and filed for divorce in 1957. She was long gone before his cult was established or his killing spree began. Willis died of lung cancer in 2009 in Tucson, Arizona.
Manson's second wife was a woman he trafficked named Leona Stevens, although she often went by Candy Stevens. Stevens testified on behalf of Manson during a sentencing hearing, telling the judge that they were deeply in love and would marry if Manson was released. He received a suspended sentence and they did marry, though many speculate it was just so that she could invoke testimonial privilege as his spouse in future court proceedings. She also divorced him a year later, before the Helter Skelter killings.
In 2014, Manson's 26-year-old girlfriend Afton Elaine Burton, who had moved from Illinois to California as a teenager to pursue a relationship with Manson, applied for a marriage license. When she first told Rolling Stone about their plans to marry, Manson denied it, and when The Washington Post followed up after the marriage license had been filed, they described him as "reluctantly" pursuing a wedding, though the license expired before they could make anything official.
Burton spent seven years advocating for Manson's release and she maintains several websites dedicated to him. Although tying the knot didn't end up working out for them, Burton once told Rolling Stone, "People can think I'm crazy, but they don't know. This is what's right for me. This is what I was born for."
Manson is next up for parole in 2027, when he'd be 92-years-old. Truth and Lies: The Family Manson airs on Friday, March 17 on ABC.