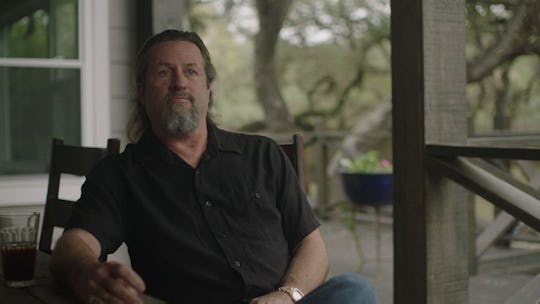 Lincoln Square Productions/ABC
Darin Routier Will Defend His Ex-Wife's Innocence On 'The Last Defense'
Over 20 years ago, Darlie Routier called the police claiming she was stabbed by an intruder who also stabbed her two sons, Devon, 6, and Damon, 5. Upstairs, her husband, Darin, was asleep with their youngest son, Drake, who was 8 months old. Darlie was convicted of capital murder and is still on death row for killing her two children, but where is Darin now?
Darin filed for divorce from Darlie in 2011, however, he continues to maintain that Darlie is innocent. Back in 2011, he told The Associated Press that the decision to divorce was mutual and "very difficult." "It doesn't change the fact that we still believe what we believe," he said. "You have to separate the tragedy from the marriage. Do you know anyone who would have waited 15 years? So it doesn't change anything."
Darlie's mother, Darlie Kee, had similar sentiments. "[The conviction] has ruined their marriage, so we can thank the state for that," she said. "It's been very hard on all of us, because she's innocent. It's just time for him to try to move on and try to find some kind of happiness. You cannot repair the marriage because of the distance all these years."
Darlie and Darin met in Lubbock, Texas when they were teenagers and Darin was the assistant manager of a restaurant. They dated for several years before marrying in 1988, then moved to the Dallas area where Darin found success with testing circuit boards.
Since their divorce, Darin hasn't remarried and maintain's Darlie's innocence. He firmly believes her conviction was a grave injustice that should be corrected. "It's not too late, because Darlie's not dead," he told The Inquirer. As of 2015, Darin was living in Lubbock with the couple's surviving son, Drake.
A new seven part docuseries, The Last Defense, which was executive produced by Viola Davis and her husband, Julius Tennon, with ABC News' Lincoln Square Productions, will reexamine Darlie's case, along with another death row case. The first four episodes of the series will be dedicated to Darlie's story, looking at the events that took place the night her sons were murdered as well as the trial and conviction. Darin will be a part of the docuseries and will most likely share his recollection of what happened that night and what he and his family have been through since then.
However, the main purpose of the series will be to cast doubt on Darlie's conviction, something Darlie's supporters have been doing for years. While the police had evidence for Darlie's conviction, including inconsistencies in her story, Darlie's supporters have also pointed out holes in the timeline of events that night. For instance, a bloody boy's sock was found in an alley 75 yards away from the Routier's home. How could Darlie have had enough time to stab the two boys, call 911, cut the screen in her home, run the sock down an alley, and come back and inflict her own wounds? Many argue that she couldn't have.
Even so, the investigators on the case maintain that Darlie's conviction was justified. "Some don't want to believe that a mother is capable of doing that," Lt. David Nabors, head of the Rowlett Police Department's Criminal Investigations Division told Rowlett Lakeshore Times. "If it wasn't a solid case she wouldn't be sitting where she's at."
Whether or not you believe Darlie is innocent or guilty, you should definitely tune in to The Last Defense and see all the evidence for yourself. The new series premieres on Tuesday night at 10 p.m. EST on ABC. You won't want to miss it!