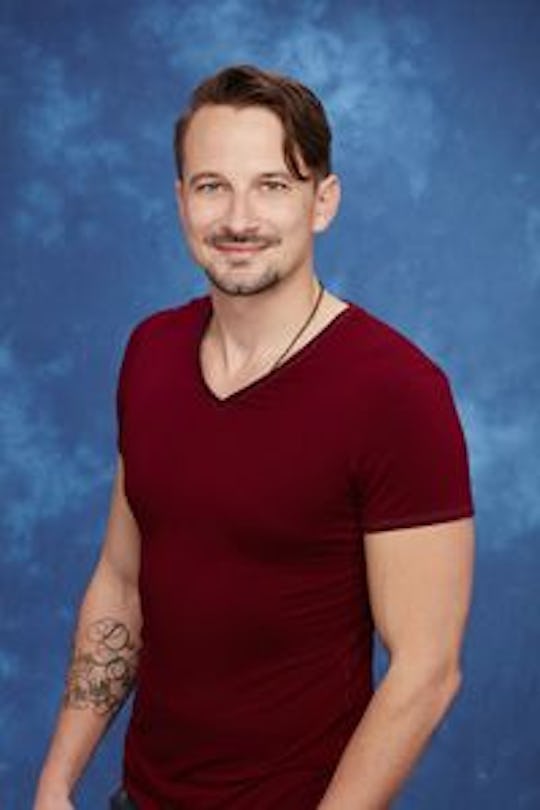 Craig Sjodin/ABC
Where Is Evan From 'The Bachelorette' Now? We May See Him Again
Somehow, Evan Bass, the erectile dysfunction expert, has made it through three rose ceremonies on The Bachelorette, though there has really been no visible chemistry between him and JoJo thus far. Not to count him out just yet, but it's unlikely that he'll make it to the very end, leaving me wondering, what has Evan been up to since The Bachelorette stopped filming? If the rumors are to be believed, he could soon be appearing on Bachelor in Paradise, where he would join his old foe, Chad Johnson.
So far, Evan has stood out not for his own personality, but as the lead pitchfork-carrier in the great Chad takedown which has provided most of the drama for the first few weeks. After the sex talk group date, Evan even gave JoJo an ultimatum: if Chad stays, I go. Of course, he gave the game away when she decided to keep both of them, and he happily accepted his group date rose and stuck around. Now with Chad gone, what is Evan going to do? Is he going to fall in love with JoJo, or was his feud with Chad his true staying power? Well, his social media isn't much of a help when trying to figure out what he's been up to — subtle erectile dysfunction joke — since the show.
Evan is sadly not as prolific a Twitter or Instagram user as some of his cast members. His most recent Instagram photos and tweets are all about his appearance on The Bachelorette, with nothing recent to show. Could he, perhaps, be in Mexico, filming Bachelor in Paradise? There is definitely some talk that we will be seeing him when the show airs in August. Plus, we know that Chad will be in Bachelor in Paradise, which could make the show just that much more dramatic to have both Evan and Chad reunite.
We obviously don't know yet whether Evan, the father of three, has a shot at finding love in Paradise. If he doesn't find it with JoJo, maybe he'll get lucky and spend a few weeks in Paradise, find love, and make Chad look like even more of a fool. Just kidding, he doesn't need any help with that.