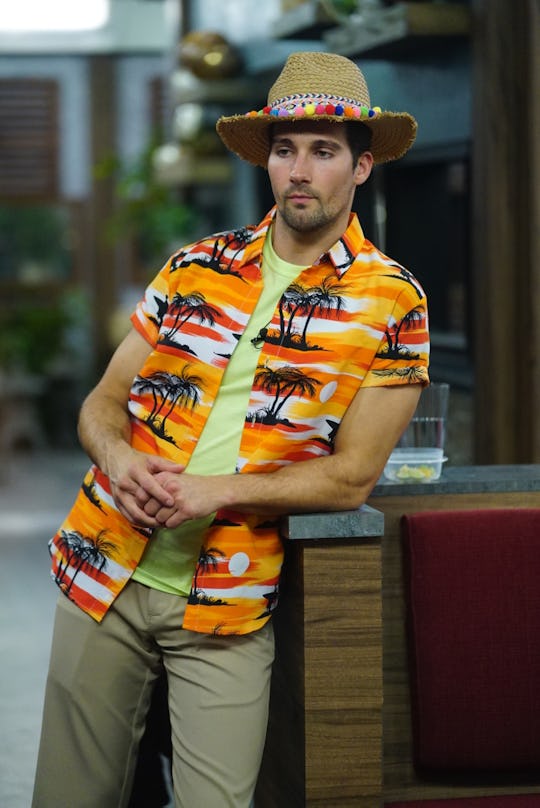 Sonja Flemming/CBS
'Celebrity Big Brother' Star James Maslow Has A Very Interesting Background
The wild ride that was Celebrity Big Brother is quickly coming to an end, but it was definitely fun while it lasted. Although this version of the popular series had celebs competing, for some this was the first time they got to really know some of these celebs. One fan favorite was James Maslow, which led many to want to learn more about who he is outside the house. For example, where is Celebrity Big Brother star James from?
According to his cast bio, James is originally from San Diego, California but he currently resides in Venice, California. If you have no understanding of the geography of California, like myself, Venice is actually a part of Los Angeles, so it makes sense that James lives there. When he's not competing on Celebrity Big Brother, James is an actor and a singer.
James first became famous when he was on the hit Nickelodeon series Big Time Rush, which also doubled as a real life band by the same name. Although the show ended and the band parted ways, James continued to work in acting and music. He's appeared on a few TV series, including Sequestered and See Dad Run. He's also done of number of films, such as 48 Hours to Live, It Happened One Valentine's, and Art Show Bingo. This year you can see him in three films: Black Skies, Bachelor Lions, and The Boarder.
Following the break up of Big Time Rush, James first continued with his music by doing covers of songs on YouTube. He also did a collaboration with MattyB in 2013. James then released his first solo album, How I Like It, last year and was named iHeartRadio's Rising Star the same year. Prior to going into the Big Brother house, he released his latest single "Falling." Though James hasn't said when his second album will be coming, this new single definitely has his fans expecting it soon. Perhaps, once Celebrity Big Brother is over?
For now, James is still living in the Big Brother house, having made it very far, despite being but on the block during the very first eviction. James has played a very good social game, smartly letting other people lead and make big moves, taking the spotlight off himself and it letting it be focused on others. Besides that, many of the other houseguests honestly just like James because he's cute, and really, can you blame them?
James isn't just all looks though. He's also a great competitor and he definitely has what it takes to win this game and go back home to Venice $250,000 richer. All he needs to do is make sure he remains aligned with the right people and then take out his final targets at the very end. Right now he seems to have a solid alliance with Mark, and the duo have seemingly secured a Final Four alliance with Marissa and Ross. With only seven people left in the house, an alliance of four is all they need to send out whoever they want packing.
So as long as they all work together and don't betray each other, they should be able to pull through to the Final Four together. And then from there James can do whatever's necessary to make sure he's in the Final Two and then, hopefully, the jury will choose him as the winner. Although Brandi didn't like James at first because she felt he was cocky, she seems to be the only houseguest who has taken issue with James, so he should be able to get the jury's vote.
You can tune in to Celebrity Big Brother on Sunday, Feb. 25 at 8 p.m. EST on CBS to see if James wins it all.
Check out Romper's new video series, Romper's Doula Diaries:
Watch full episodes of Romper's Doula Diaries on Facebook Watch.