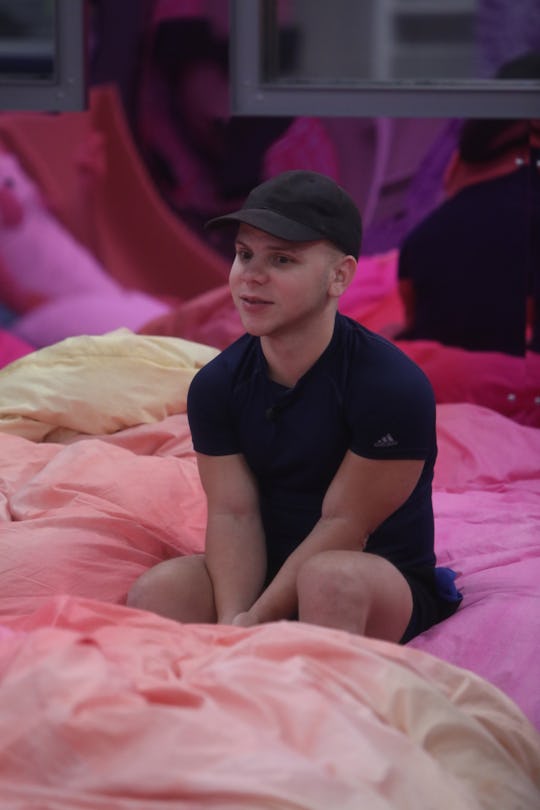 Monty Brinton/CBS
JC Mounduix Is Close To Home In The 'Big Brother' House
If there's one Big Brother 20 houseguest that viewers have been curious about from the start, it's JC Mounduix. He came in the house full of energy and optimism and he's never lost that spark. And even now that the competition is down to the final handful of contestants, fans still have plenty of questions about him. Like, where is JC Mounduix from on Big Brother?
He said in his pre-show interview with Ross Mathews that he's from West Hollywood, California, but JC'S Big Brother bio says that his hometown is Miami and that he was born in Cuba. It also says that JC's parents, who are from Spain, were working in Cuba when he was born. It's unclear how long be lived there before he moved to Florida and then, eventually, to California, but suffice it to say he now resides in West Hollywood. In a pre-season interview with Entertainment Tonight, JC revealed that part of his job in event production and as a dancer involves traveling around the world, so clearly being on the move is familiar to him.
There's little known about JC's personal life, since his Facebook page has just a few videos and photos and his Instagram account is private. On his website, he refers to himself as "a very particular guy who's mostly known for his work in the modeling and entertainment industry."
I wouldn't be surprised if, once his time on Big Brother ends, JC decides to remain in West Hollywood to further his career in show business. More often than not, former Big Brother houseguests' 15 minutes of fame extend a bit beyond the season, and I see no reason why he shouldn't try and capitalize on that. Maybe once the game is over, JC will take the privacy settings off of his Instagram and start promoting products. Maybe he'll make his way back to the Big Brother house for future seasons. Maybe he'll get some more modeling and dancing work.
JC has certainly made a big impression on viewers, so that can only be good for his career outside of Big Brother and in Hollywood. And as one of the only houseguests who isn't part of an alliance, he's made it quite far this season. A lot of the time, floaters, or those who aren't part of major alliances, tend to fall to the wayside and eventually get targeted because they don't have any set deals with powerful groups in the house. JC might be out before the remaining members of Level 6 are voted out of the house, but then again he might surprise you.
Throughout the season, JC's social game has been on point. He's laughed, cried, and argued with more than one houseguest in more than one alliance, and he's still remained safe. While I don't necessarily see JC winning the coveted $500,000 prize at the end of the season, given the competition at the moment, I do see him getting pretty far before he's sent to the jury house.