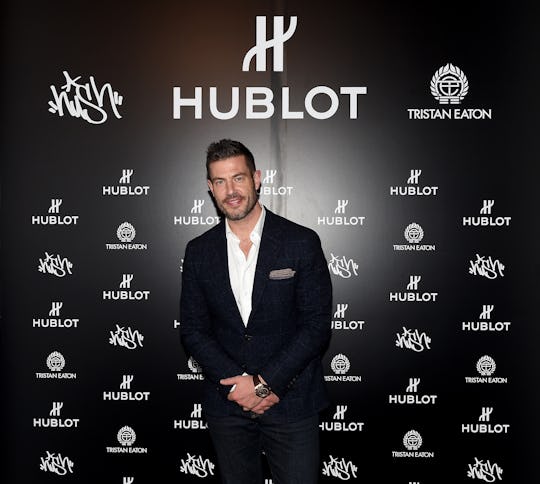 Nicholas Hunt/Getty Images Entertainment/Getty Images
Jessica Bowlin Moved On With Her Life After 'The Bachelor'
Long before he became the host of ABC's The Proposal, Jesse Palmer was The Bachelor. Like nearly every man to take part in the show, there was one woman in particular he connected with: contestant Jessica Bowlin. However, the season ended without a proposal (which has become ironic considering his current job) and the couple broke up soon after. But where is Jessica Bowlin today? What has she been up to since The Bachelor?
It seems like Jessica is living a fairly private life. She doesn't have much of a presence on social media, and the one account that does seem to belong to her is private. Its bio section does provide some hints about her life now, though: she's an attorney, wife, and mother of two. All of that information is confirmed by PopSugar, who reported that after breaking up with Jesse, Jessica graduated from East Carolina University and then Chapman University Law School. She passed the California State Bar and married Omar Rawi. Together they have a son named Brady and daughter named Parker.
Though many contestants from The Bachelor and The Bachelorette are all about their socials these days, Jessica was on the show back in its earliest days. She appeared in the fifth season, which is almost fifteen years ago, and it seems like after her brief bout with fame she decided not to stay in the spotlight.
Jesse's season of The Bachelor ended with him giving Jessica a plane ticket to New York so she could join him whenever she was ready. But it was just a month later that they called it quits, sharing a brief-but-positive statement on the breakup with Entertainment Weekly. When explaining what led to their decision to split, Jesse said, "Jessica and I shared an incredible romantic journey on the show that began with a friendship that remains strong today. We simply realized that, individually, our next steps take us in different directions."
Jessica echoed that in her part of the statement, citing the complexities that come with living in different places, as well as the difficulties intrinsic in the show's format. According to her, it just wasn't the right situation, as she said:
With too much distance and too little time these were not ideal circumstances in which to start a relationship. Jesse is a great guy and has a wonderful family. Who knows what the future holds?
It seems like the future did put them on separate courses. Jessica pursued her career and started her own family. Jesse retired from professional football and became a sports commentator instead, though he took on a variety of hosting opportunities as well, working as a special contributor on Good Morning America and hosting DailyMailTV. He's still a bachelor, but he's going to be front and center on The Proposal helping other hopefuls end each and every episode engaged to someone they never met.
Like The Bachelor, ABC's newest series is all about finding love in very short periods of time. Except instead of taking place over the course of a few weeks, The Proposal gives its contestants one hour to make a decision about the rest of their lives. One prospective suitor, either a man or a woman, is kept hidden while ten people compete to win them over. At the end, a Neil Lane ring just might be presented to one of them. Though Jessica's breakup statement specifically mentioned "too little time" as one of the factors that ended her relationship, The Proposal is tightening that timeline further.
But that's not something Jessica has to worry about. After leaving the world of TV dating behind, Jessica seems to be happily settled with her career and her family.