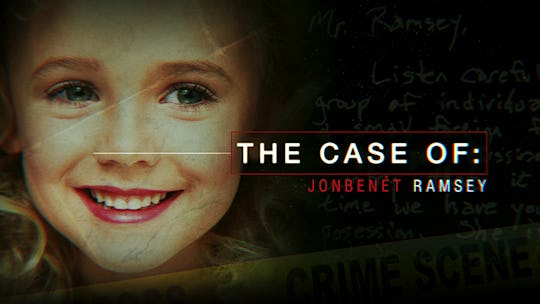 CBS
Where Is John Bennett Ramsey Now? JonBenet's Father Moved Far From The Crime
The still unsolved murder of 6-year-old beauty pageant queen JonBenét Ramsey has continued to make headlines now 20 years after the horrific crime. We're right in the midst of another spike in interest in the case as the docu-series about the crime from CBS will air on September 18. Though the family was exonerated by DNA evidence in the early 2000s, the family still faces a ton of public scrutiny. JonBenét's mother, Patsy, died of ovarian cancer in 2007, but what about her father? Where is John Bennett Ramsey now? JonBenét's father moved far away from Colorado after his young daughter's murder.
Regarding the public scrutiny that the family faced, the Ramseys' lawyer responded to Romper's request for comment with the following:
In terms of the accusations against John and Patsy Ramsey, the Boulder District Attorney, Mary Lacy, publicly exonerated them in 2008 based on irrefutable DNA evidence. She apologized to the family and assured them that in the future, they would be correctly treated as victims. The days of Ramsey accusations should have ended then and there.
After JonBenét died, Ramsey quit his job and left Colorado with his family to move back to Atlanta. While some might understand the idea of getting away from a place that has undoubtedly caused John Ramsey so much pain, the father himself admits that leaving Colorado so quickly after the mysterious tragedy was a mistake. "When something really tragic happens in your life, put your life in park," he has said. "Give your checkbook to a trusted friend, avoid making any big decisions." His take on life post-murder is definitely something to take into consideration, as losing a child is by no means something parents plan for, understandably so. Following the murder he was also dogged by financial and career woes. Though he was talented and experienced, companies were allegedly unwilling to work with him due to the public scrutiny of him. In addition, legal fees and the move were very draining financially.
Luckily for Ramsey, life eventually got a bit easier. He was exonerated by the police, and he then met and married fashion designer Jan Rousseaux in a private ceremony in Charlevoix, Michigan. We'll definitely learn more about the Ramsey family throughout the next couple of weeks. While John Ramsey has seen a very dark and unfortunate life (with the loss of quite a few loved ones), we'll hopefully hear a more updated point of view from the man who once faced very public scrutiny after his daughter's death.