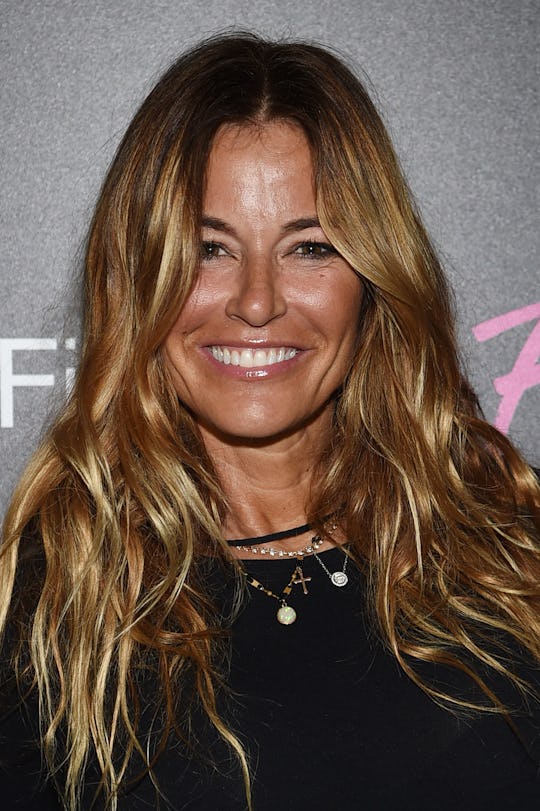 Dimitrios Kambouris/Getty Images Entertainment/Getty Images
Where Is Kelly Bensimon Now? The 'RHONY' Alum Is Promoting Her Latest Project
Hey do you guys remember Kelly Bensimon? She didn't always get the best rap on Real Housewives of New York City, but I've been wondering what she's up to now. Housewives come and housewives go, but the memories of their feuds and glitzy homes and occasionally confusing professional ambitions stay with us forever. So where is Kelly Bensimon now? The RHONY alum has plenty of projects to keep her busy, specifically her latest book.
Kelly joined the cast in the show's second season and stayed until Season 4, leaving the franchise in 2011. Her tenure on the show was marked largely by her over-the-top fights with Bethenny Frankel, with whom she clashed over and over again. Unfortunately, Bethenny tended to get the better of Kelly in these head-to-heads, because Bethenny has the remarkable ability to stay completely cool while someone else is coming at you, while Kelly does not. But I watch Real Housewives for the Kellys of the world, and to watch people get mad at each other over petty things, and certainly not for reasonable discussions. These two are responsible for some of the greatest fights in Housewives history, including their argument at Brass Monkey, or when they both seemed to completely lose it while on vacation at St. John.
Now, years later, Kelly and Bethenny are hardly at each other's throats anymore. Kelly did show up for one episode of the show years later to which Bethenny just said, "Kelly freaking Bensimon," but there were no fireworks. In separate interviews with Andy Cohen, Kelly argued that she'd been systematically bullied and her reputation sullied, while Bethenny called Kelly "fragile" and said she was not made for reality TV. I think even Kelly would agree that reality TV isn't her bag. But these days she's got better things to worry about.
In the first place, she's no longer going by Bensimon, the last name she took from her marriage to fashion photographer Gilles Bensimon. These days, Kelly is going by Kelly Killoren, as she explained on Good Day New York. This is the name she has affixed to her recently published novel, A Second Course, a story about four friends living in New York, that Kelly says are all loosely based on herself in some way. I knew that Kelly was a former model, but I honestly had no idea that she also wrote novels. Maybe she and Carole Radziwill would get along.
But novelist isn't the only new job title that Kelly has added to her resume recently. She's also started selling high end real estate at Dolly Lenz Real Estate, starting with her own home. Kelly is also selling her $10 million home in the chic police building in Little Italy. So you know, if you're in the market for a new pad and you have a $10 million budget, Kelly's old place is available. As for her fight with Bethenny?
It looks like even these formerly sworn enemies now get along perfectly well, and are even helping one another out from time to time. Kelly actually donated to Bethenny's charity B Strong, which raised money to help the victims of Hurricane Harvey. Bethenny tweeted her thanks and called Kelly "very sweet." To People, Kelly said that Bethenny's philanthropic efforts really made an impression on her, and that was the kind of person she wanted to hang out with. "Whatever she wants with philanthropy, I am behind her," she said. It's amazing how things change in just a matter of years. Still, I don't think Kelly will be returning to The Real Housewives again any time soon. Though you may see her on Millionaire Matchmaker. So there's always that.
Check out Romper's new video series, Romper's Doula Diaries:
Watch full episodes of Romper's Doula Diaries on Facebook Watch.