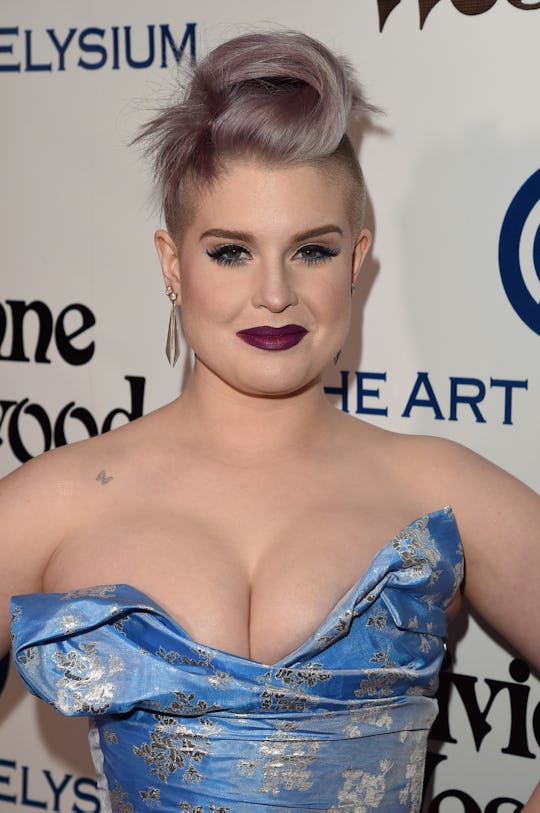 Where Is Kelly Osbourne During The Golden Globes? The Former 'Fashion Police' Co-Star Is Noticeably Absent
Giuliana Rancic is there. Ross Mathews is there. Ryan Seacrest and his eponymous suit line are most definitely there. There's even an odd GlamBot situation. It would seem like the E! red carpet special has everything we're used to during awards season, but there's a certain purplish-gray color missing from their coverage, and that's because one familiar face is missing. Where is Kelly Osboune during the 2016 Golden Globes? It's a valid question. She's usually front and center, dropping truth bombs about fashion, entertainment, and social media. But there's a good reason she's absent.
In February, 2015, Osbourne left Fashion Police, the show she starred on with Rancic, Melissa Rivers, and a gaggle of interchanging celebrity guests, after the public controversy surrounding Rancic's comments about actress Zendaya's dreadlocks during an episode of Fashion Police focusing on the 2015 Oscars red carpet. Rancic said that Zendaya's hair probably smelled of "patchouli oil or marijuana" and quickly came under fire. It was interpreted as a racial joke, one that Rancic later apologized for. On the following episode, Rancic said:
"Something I said last night did cross the line. I didn't intend to hurt anybody, but I've learned it's not my intent that matters, it's the result."
Zendaya, for her part, took to Instagram to share her feelings.
Osbourne agreed with Zendaya, tweeting after the show: "I DID NOT MAKE THE WEED COMMENT. I DO NOT CONDONE RACISM SO AS A RESULT OF THIS THIS IM SERIOUSLY QUESTIONING STAYING ON THE SHOW!"
She ended up resigning. Which is why she's not on the 2016 Golden Globes red carpet alongside Rancic. In fact, she's hanging out with Zendaya. On Saturday, Osbourne posted:
If you're jonesing for an Osbourne fix, you can follow her on Twitter. She gives many updates on her whereabouts.
That, and she's hosting Project Runway Juniors.
Images: Alison Buck/Getty Images; kellyosbourne/Instagram