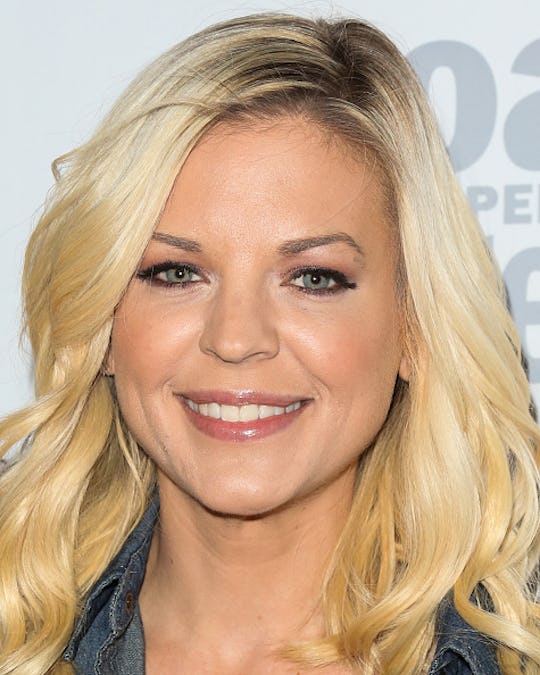 Paul Archuleta/Getty
Where Is Kirsten Storms Now? The 'Zenon: Girl Of The 21st' Star Has Been Busy On Earth
Raise your hand if at some point around the year 1999 you dreamed of living on an international space station – "Space Stay" for short – and grew your own food out of little pods in your living room and your teacher was a hologram? Everybody? Yeah, me too. Thanks, Zenon: Girl of the 21st Century. The 1999 Disney Channel Original Movie is even more beloved than Johnny Tsunami, and I'm not ashamed to admit that I still know all the words to Proto Zoa's hit, "Zoom, Zoom, Zoom." Now we all want to know what has Kirsten Storms been up to since Zenon: Girl of the 21st Century. Spoiler alert: she's been very busy. On Earth, that is.
Since Zenon last appeared on our screens in 2004 for Zenon: Z3, Kirsten Storms hasn't stopped acting (Do you remember her cameo on That's So Raven? Me neither). Even after the last Zenon movie, Storms was a Disney Channel mainstay for years as the voice of Bonnie Rockwaller on the animated Disney show, Kim Possible. And after leaving Disney Channel for good, she got a gig on the classic daytime soap opera General Hospital, playing Maxie Jones — full name Mariah Maximiliana Jones. Storms joined the cast in 2005, and has kept the role of Maxie Jones — which has been played by several actresses since her onscreen birth in 1990 — for the past 11 years.
On General Hospital, Storms' character Maxie has a daughter named Georgie, and in real life, Storms has a two-year-old daughter named Harper Rose with Brandon Barash, her General Hospital co-star. The two were married for three years, but People reported in early April that they were getting a divorce.
Storms captioned this picture "bring your bestie to work day," which: awwww.
This happy family Easter picture was posted just a few weeks before the announcement was made about Storms' marriage. Though they're divorcing, from the looks of this snapshot, let's hope they're still on pretty good terms.
According to People, the couple intend to remain close friends in order to successfully co-parent their daughter. Divorce is always heartbreaking, but it looks like the family is still doing pretty OK. Plus, just look at this amazing selfie of Storms with two daytime legends, Laura Wright and Finola Hughes.
Personal struggles and all, Kirsten Storms is still killing it. Zenon would be proud.