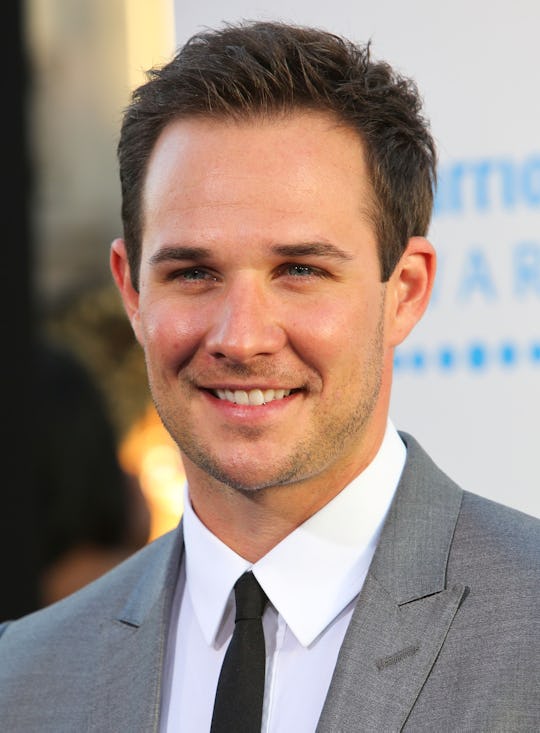 Imeh Akpanudosen/Getty Images Entertainment/Getty Images
Where Is Ryan Merriman Now? The Disney Channel Actor Has Been Working Steadily
Plenty of tweens who tuned in to Disney's made for TV movies in the late 90s/early 00s found themselves going fangirly for Ryan Merriman. TV movies were where he first made a name for himself, and while you might recognize him best from Smart House, or The Luck of the Irish (I was a fan of the latter, personally), he had a surprising amount of credits to his name for such a young actor. He was everywhere for a while, and though he stepped back somewhat from public eye, he has never really stopped working. Where is Ryan Merriman now?
After his final Disney movie, A Ring of Endless Light, Merriman turned his attention to parts in television shows and horror movies, working steadily over the last 15 years. He had recurring gigs on a couple of shows, like Pretty Little Liars, and made appearances on other shows like Smallville and Hawaii Five-0. He's even returned to made for TV movies, starring in How Not to Propose for PixL TV. Taking a look at his IMDB shows that he has at least seven projects coming out just in 2016. While he's probably not playing a leprechaun in any of them (sadly), I'm sure they'll be just great anyway.
It looks like his personal life is going well, too. In 2014, Merriman married girlfriend Kristen McMullen, whom he proposed to on New Year's Day while on vacation in New Zealand. "There is this awesome thing called Sky City, with a Stratosphere tower, and they light off about $300,000 worth of fireworks at midnight," he told Us Weekly. "As soon as I gave her a kiss and proposed, the fireworks started going off. It was kind of like a movie."
In addition to being happily married and working on keeping his acting game strong, Ryan Merriman has stayed busy with a few different hobbies. His Instagram and Twitter prove that he's a big DIY fan, and he also seems to spend an inordinate amount of time golfing, which led him to another business venture. He launched the site 19thholeswag.com a few years ago, which boasts the "dopest products in the game" and appears to sell mostly golf-related fashion.
Next you could catch him opposite Treat Williams in the movie The Congressman (reunited after playing father and son in The Deep End of the Ocean, another classic) or starring in the TV series Confessions of a Hollywood Bartender.